Actress Bahar Şahin came to the screens with the latest TV show, Gülümse Kaderine (Smile Destiny), which was broadcast on Fox TV.
Contrary to expectations, the last series of Bahar Şahin, who took a leap in her career with Kanal D's Zalim Istanbul (Cruel İstanbul) series and was known by a wide audience, did not last very long.
The screen life of Gülümse Kaderine lasted only five weeks. Although the audience thought that the series did not deserve such a finale, this development upset Bahar Şahin's fans.
Bahar Şahin, who is currently on vacation, is longing for her fans with her social media posts. The actress went to Bozcaada for the holiday.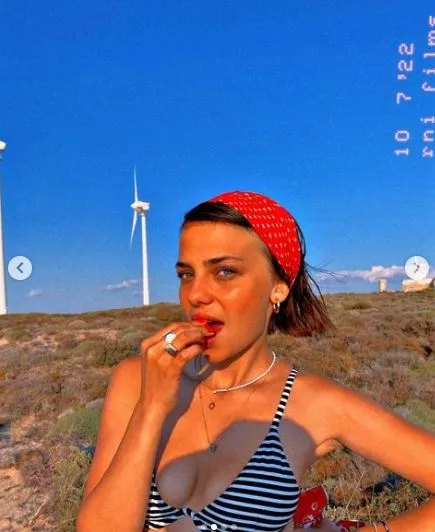 The posts of the beautiful actress posing in front of the famous wind roses of Bozcaada, the pearl of the Aegean, received many likes and comments in a short time.
Nebi Taskan, who starred together in the TV series Zalim Istanbul, commented on the photo where Bahar Şahin wrote "Holiday and strawberry in Bozcaada", "You lived this life". Şahin asked her former co-star, "So you're not there?" replied with a comment.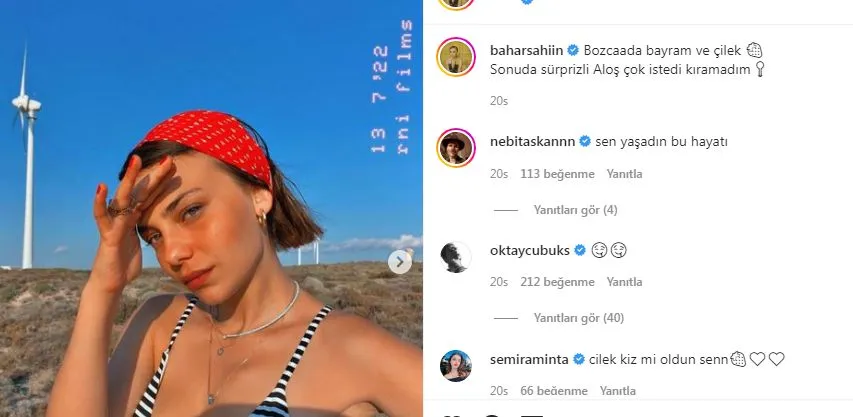 Ahu Sungur, the master actress, with whom the actress starred together in the TV series O Hayat Benim ve Gülümse Kaderine, also commented on the photos, "My beauty is me".