The news that Ayça Ayşin Turan and Ekin Koç, both of whom have huge fan bases, will come together in a new project, fell like a bombshell on the agenda. The good news expected from the duo's new project has finally arrived.
The movie named Sen İnandır, in which Ayça Ayşin Turan and Ekin Koç will act together, is finally on the set. The shooting of the movie started in the Asos district of Çanakkale. Meanwhile, the place where the film will be released has also been announced. Accordingly, the movie Sen İnandır will be released on Netflix.
Ayça Ayşin Turan, who had a big break with her latest TV series Ramo and Ada Masalı, was away from the sets for a long time. Her fans were waiting for a new drama news from her. However, Ayça Ayşin Turan surprised her fans and preferred the movie.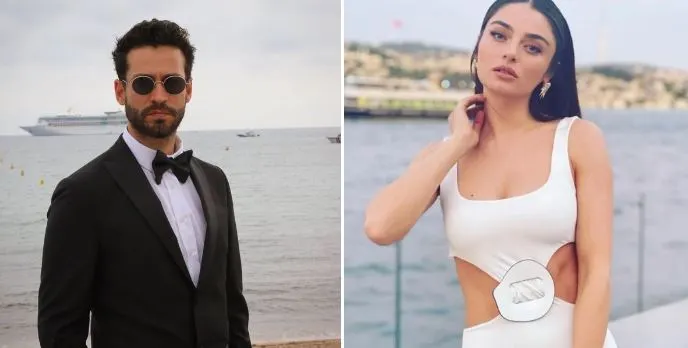 Ayça Ayşin Turan's name was mentioned in the movie O Gelin Benim (O Bride is Mine), which will be shot for Disney Plus recently. It was spoken that Serkan Çayoğlu would be the partner of Ayça Ayşin Turan in the film to be produced by BKM. However, it was soon revealed that the project was abandoned.
The beautiful actress, who attracted attention as a partner with Ekin Koç by choosing the film Sen İnandır by Taff Pictures, will appear in front of the audience with the character of Sahra. Yıldız Kültür, Zerrin Sümer, Naz Çağla Irmak and Çağrı Çıtanak also take part in the cast of the movie Sen İnandır, directed by Murat Saraçoğlu.
The screenplay of the movie, which tells the love story of two childhood friends, belongs to Selen Bağcı. In the story, Ayça Ayşin Turan will take her place with the character of Sahra, who works in an advertising agency. Ekin Koç, whom we will follow as Deniz, will also portray a successful photographer.