Returning to the screens with the second season of TRT1's Kasaba Doktoru (Town Doctor) series, handsome actor Deniz Can Aktaş often comes to the fore with his social media posts.
Each share of the pactor, who has 1.2 million followers on Instagram, attracts great attention from his fans and receives many comments in a short time. The last share of the actor worried his fans.
The actor, who was hit in the rehearsal of the fight scenes of the play Romeo and Juliet, in which he played a role in the theater, shared the purple state of his eye on his Instagram account. Hundreds of 'get well soon' messages from his followers rained down on Aktaş.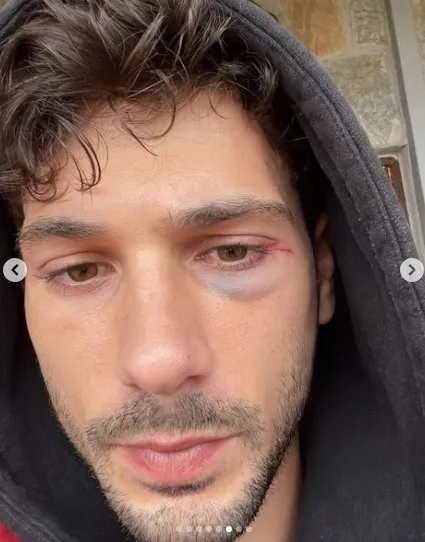 Deniz Can Aktaş to share; "From that and that, at the end of a crazy year, may the new year bring goodness to everyone! As a selfie beginner, I took "troubles" along with beauties. All passed, thank goodness."
The Shakespeare play Romeo and Juliet, starring Naz Çağla Irmak and Deniz Can Aktaş, is staged at DasDas.
On the other hand, Deniz Can Aktaş, who often comes to the fore with his love affair with his colleague Hafsanur Sancaktutan, meets his fans on the big screen with his new movie called Bandırma Missile Club, in which he starred with Alina Boz.