İrem Helvacıoğlu, Ulas Tuna Astepe, Sinan Tuzcu and Mehmet Ali Nuroğlu played in the leading roles of the show, the Lifeline series, creating an agenda with every chapter.
The Lifeline series is expected to be released soon in the world's televisions in different regions. Lifeline recently in the most popular series of locations in Turkey.
The index followed with great interest how the shot turned out in section 2 located underwater scene in Turkey.
The stalls where Tahir, where Yiğit and Nefes entered the sea and saved, took place, underwater cameras and a special event.
When the footage is viewed, it is seen that a part of the scenes is drawn in the sea and a part of it is pulled in the pool.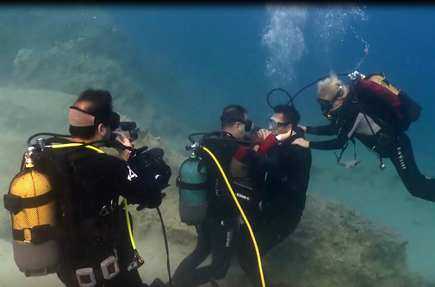 It can be seen how the filming of this video is watched by more than 2 million people.
Here are those interesting moments of underwater photography behind the underwater camera: