The Yasak Elma (Forbidden Apple) series performs so successfully on Monday evenings that neither Fox TV nor Medyapım nor the team of the series want to waste such a good project…
Yasak Elma did a very successful job in the fifth season as well. The series is actually a project that started as a drama but later turned into absurd comedy. Despite the separation of very important names after the second season, the story began to change shape with the ingenuity of the screenwriters.
As a production that makes fun of itself, both the story is revised at the beginning of each season and a part of the team is changed with new actors. The main spine of the series was the characters Şahika, Yıldız and Ender in the first 4 seasons. However, the problem in the set with Nesrin Cavadzade resulted in the farewell of Şahika character. However, even this situation did not do much harm to the Yasak Elma series.
Eda Ece and Şevval Sam almost shoulder the story, and their staying in the lead role is an indispensable position for the continuation of the series. While Berk Oktay has been making great contributions to the series for the last two seasons, you can see that Biran Damla Yılmaz and Murat Aygen have also done a good job.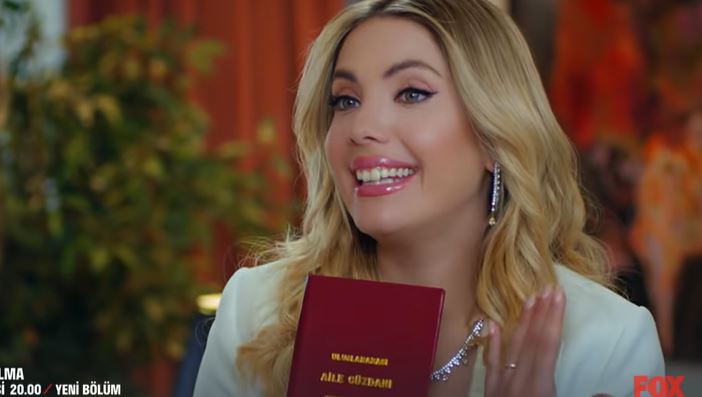 The Yasak Elma series is a series that can be anything called 'it's not that bad'. At this point, you can understand that the critical view towards life has a strong response in the audience.
Yasak Elma is an absurd story that makes fun of itself at many points, even if there are more exaggerated events in real life… Of course, many viewers are aware that much bigger intrigues in the Yasak Elma take place in real life.
Here, the followers of the Yasak Elma do not say, "This will not happen anymore". Because everything that can be said to be impossible both in the series and in life can happen. It should be said that Yasak Elma has caught the audience very well at this point and if the storyline continues, it can be continued even more outside the sixth season if desired.