Famous Actress İrem Helvacıoğlu took the podium at a fashion show organized for the benefit of the Community Volunteers Foundation (TOG) within the scope of 8 March International Women's Day.
İrem Helvacıoğlu, who came to the screens with the latest series of Baş Belası, walked successfully on the runway with an tone that turned professional models into stone.
İrem Helvacıoğlu, who is currently speaking with Engin Akyürek in the TV series Kaçış (meaning: Escape), which was shot for Disney Plus Turkey, was one of the many famous women walking on the podium at the night, in which her parents and lover also attended.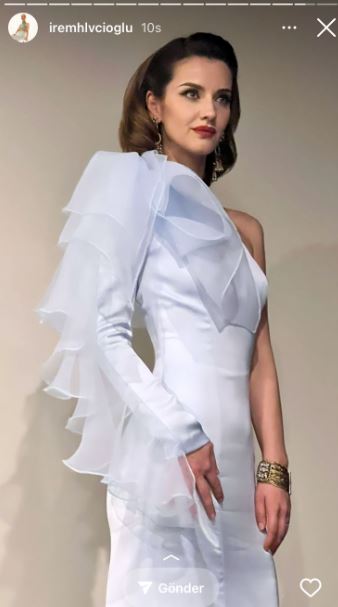 Proceeds from the sale of the combinations exhibited in the fashion show at the end of the night, with an auction hosted by Cem Yılmaz, will be used for young university women.
Taking the stage at this meaningful night, İrem Helvacıoğlu shared her special moments from the night with her followers on her Instagram account.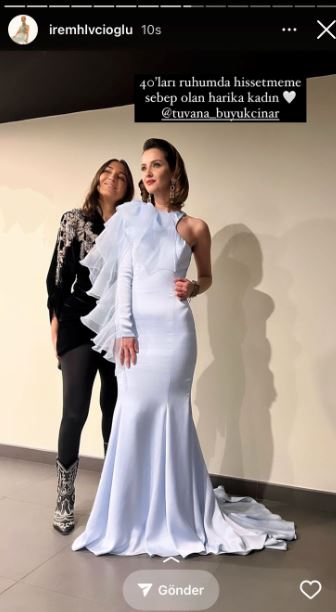 Irem Helvacıoğlu also wore a dress by the famous fashion designer Tuvana Büyükçınar at the night when well-known women, including Sedef Avcı, Simay Barlas, Aslı Bekiroğlu, Ebru Şahin and Burcu Kara, took the podium with specially designed outfits.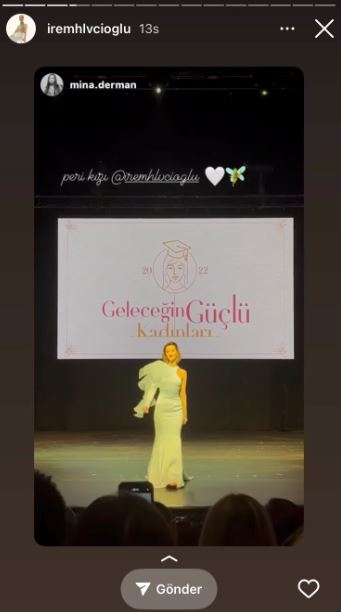 Attracting attention with her elegance, the actress also drew attention by walking on the podium with the air of a professional model.
Her mother Aysun Helvacıoğlu and her father Metin Helvacıoğlu did not leave the actress, who wore a white, off-the-shoulder, fish model dress. Also, her lover Yolaç Özcan was there…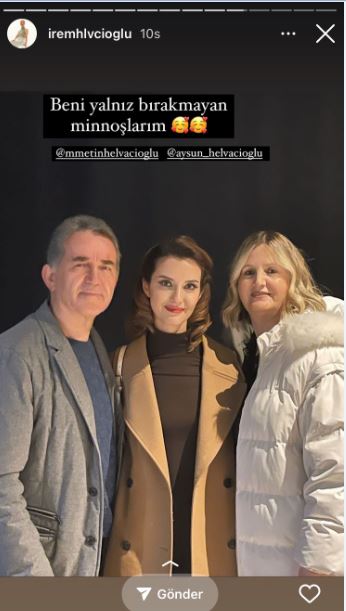 Here are the poses of İrem Helvacıoğlu from the fashion show…