The romantic comedy series Ask Laftan Anlamaz, starring Burak Deniz with Hande Erçel, was one of the productions that marked a period. The series, which was broadcast in the 2016 – 2017 season, had a fun story and is known as a production that still stands in the minds of the series fans.
The audience, who passionately embraced the story of Murat and Hayal characters, thoroughly enjoyed this 31-episode series. After Hande Erçel's shining with the project Güneşin Kızları (Girls of the Sun), Aşk Latfan Anlamaz went down in the history of the series as a very successful business.
The audience, who also liked the harmony of Burak Deniz and Hande Erçel, wanted these two to come together again at that time. Here, after 5 years, the possibility of Hande Erçel and Burak Deniz meeting again in a series project appeared.
According to the news reflected in the press, the television series sought for Hande Erçel may be the İçimdeki Yabancı (Stranger in Us), whose preparations are ongoing for Fox TV. Negotiations for the project continue and it is among the news that Erçel is also interested in.
Meeting with screenwriter Ethem Özışık, Hande Erçel's warm welcome to the TV series İçimdeki Yabancı gained even more meaning when the leading male actor was chosen as Burak Deniz.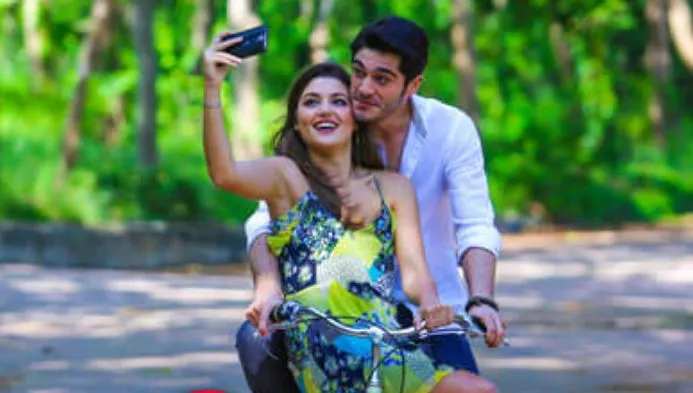 The possibility of shooting a drama series this time with Burak Deniz, whom she met in a romantic comedy story 5 years ago, is a situation that pleases the fans of Hande Erçel.
The famous actress is both negotiating for a series to be broadcast on Disney Plus and trying to find the best among the productions recommended to her for a television series on Fox TV.