On Monday night, ATV's new series Maraşlı came to the screen with its first episode. Burak Deniz plays the leading role with Alina Boz in the series, which has been preparing for a long time. He was highly appreciated for his series subject and acting. The series, which caught the audience from the first episode, was not dropped from the agenda on social media by the fans of the two leading actors!
While the new episode of the series, which made the channel laugh with its ratings, was eagerly awaited, the 5-rate ratings in the first episode revealed that it was a new and ambitious production of Monday evenings. A detail about Burak Deniz, who came to the screens with the last series Our Story, did not go unnoticed!
In the series where Alina Boz, one of the successful names of the young generation, played the character of Mahur, the screen harmony of the two actors was also appreciated. It is estimated that Boz and Deniz, who have already been associated with each other, will experience a love in the following chapters.
Let's get to the details about Burak Deniz, who attracted attention in the series! Some viewers who followed the series could not take their eyes from the actor's eyes in the scenes featuring Burak Deniz! More precisely than eyelashes!
The lashes of the actor who appeared in many TV series on the screen and played in the movies did not attract such attention in any production. Actually, the actress has long and curly eyelashes, but why she's so remarkable now is a matter of curiosity!
It seems that a small application was made for Burak Deniz to highlight his eyelashes on the makeup table! Because the eyelashes stand out very clearly. While many female viewers noticed the situation and commented on social media, they also made comments such as "Give the name of the lifter, and we should share."
(Eyelash lifting is a beauty application that makes eyelashes look longer and voluminous over a period of time.)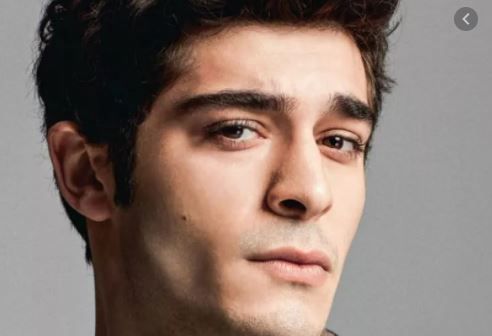 You see an old photograph of Burak Deniz above. When you look carefully, you can see the curlyness of your eyelashes. However, it is not as obvious as in the series! Apparently, the eyelashes are brought to the fore with a little mascara trick!