On Tuesday evenings, 6 TV series are broadcast on the screen. The latest situation in the series competition, which forces the audience to choose, gradually results in the division of the cake!
6 series of 6 different channels, in great competition. However, there is a separate process not only in the ratings, but also in the social media!
There is a series that stands out as the most talked about series of the day, which is almost dusting even the Aile (Family), which has been talked about in the last days!
TRT1's popular TV series Yürek Çıkmazı (Heart Impasse) continues with Alp Navruz and İrem Helvacıoğlu in the lead roles.
The address of the competition in the rating is the Aile series, which has just joined after the TV series Üç Kız Kardeş (Three Sisters) and Ben Bu Cihana Sığmazam (I Can't fit in this World), which has a bone audience on Tuesday evenings…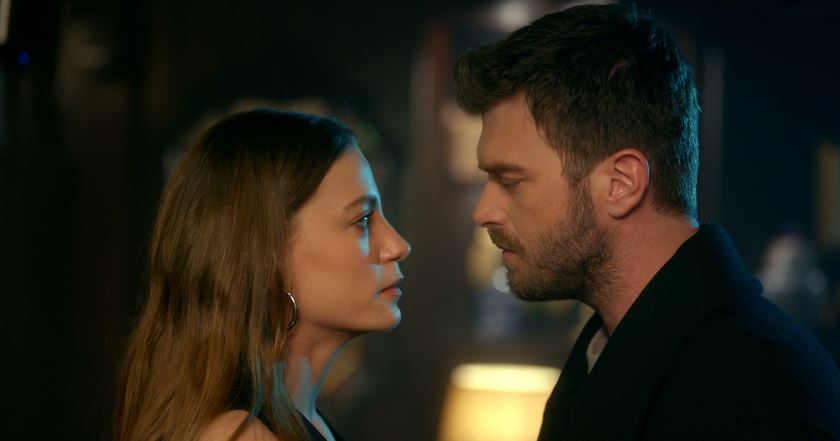 Among these three series, Yürek Çıkmazı continues on its way with a certain audience. Although it is not very much in the fight at the top, it is ahead of its 5 rivals on social media, including Fox TV's The Taçsız Kraliçe (Uncrowned Princess) and Star TV's Gecenin Ucunda (At The End of the Night)!
The Aile series, starring Serenay Sarıkaya and Kıvanç Tatlıtuğ, was on the screen with its third episode this week. The series, which took the storm even before it was aired, was in the first place in the AB and ABC1 groups in the ratings, but it was able to be the third in Total.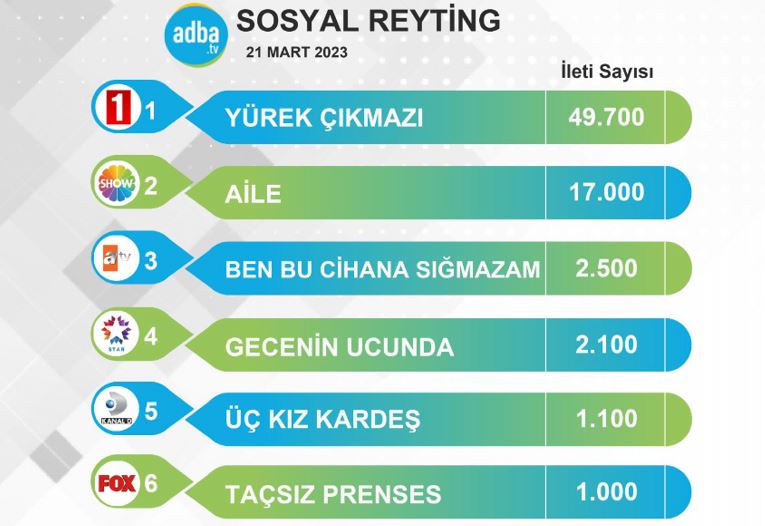 On social media, the Yürek Çıkmazı has not been eye-opening to anyone for a long time! While the situation did not change this week, it seems that the Aile series, which made a lot of noise, has lagged behind by a large margin, let alone reaching the rates of being talked about on social media!
In Adba.tv's 'social rating' table dated March 21, it seems that the series "Yürek Çıkmazı" has managed to become the most talked about series of the day with 49,700 messages! It appears on social media at a rate that doubles its closest rival, Aile.
In this way, Yürek Çıkmazı and Aile stand out as the two fiercest rivals of the summit. However, it is reflected in this picture that TRT1's series found much stronger support on social media.