The fantastic series called Midnight at Pera Palas, which started broadcasting on Netflix on March 3 last week, entered the list in 25 countries of the world and took the first place in the Top 10 in Turkey. The series, which started broadcasting 10 days ago, was a production that attracted great attention of Netflix subscribers.
Hazal Kaya, Selahattin Paşalı and Tansu Biçer take the lead roles in the Midnight at Pera Palas, where an exciting adventure is told through time travel from today to 1919. The production, which was adapted into a series by Karga Seven Pictures from Charles King's novel of the same name, was also the subject of some criticism.
However, Selahattin Paşalı said in a program he attended that the second season of the series, which was generally appreciated and watched with curiosity, would be shot. In the series, in which Hazal Kaya gives life to a journalist named Esra, an adventurous story is told when she accidentally goes to 1919 and then tries to prevent the assassination of Atatürk.
After some criticisms of the series directed by Emre Şahin and Nisan Dağ, famous names also supported Hazal Kaya and the series and conveyed their support and appreciation on social media.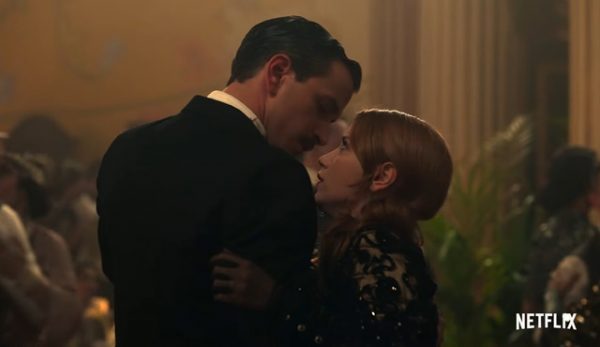 Nur Fettahoğlu was among the names who took care of Hazal Kaya. Years ago, the two actors who played together in the TV series Aşk-ı Memnu also played two brothers in the movie "Benden Ne Olur?", which was released in January.
Nur Fettahoğlu made a post on her Instagram account, with praise for the Midnight at Pera Palas series broadcast on Netflix.
While the actress took care of her colleague Hazal Kaya, she also emphasized the scene where Esra hugs Atatürk, which touched almost everyone in the series, and said that her eyes filled with tears.
Here are Nur Fettahoğlu's words: "I think I am not the only one crying on this stage. Well done to the whole team at Midnight at Pera Palas. I adore you…"