Nur Fettahoğlu came to the screens with Star TV's Kağıt Ev (Paper House) series. The actress was not on the screen for a long time after the short run of the series, which was broadcast in 2021.
Nur Fettahoğlu, who appeared before the audience with the TV series "Darmaduman" broadcast on Fox TV in the new season, turned 42 on November 12. The famous actress, who posted her pose with flowers in her hands on social media, dropped the note, "I embrace you all with a big smile on my face, in my heart, in my soul."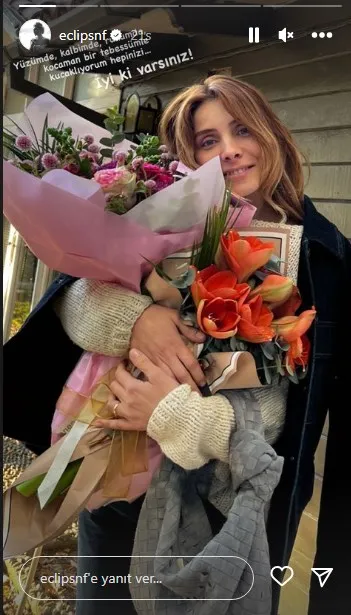 The actress was also surprised by the set team of the Darmaduman series. She surprised Nur Fettahoğlu with her co-star Necip Memili, who played her husband in the series, and her teammates, who entered the set with a cake in her hand, as soon as she got ready for the stage.
The beautiful actress, who could not hide her surprise in the face of surprise, thanked her teammates with the words "I love you so much" in the post she shared on her Instagram account.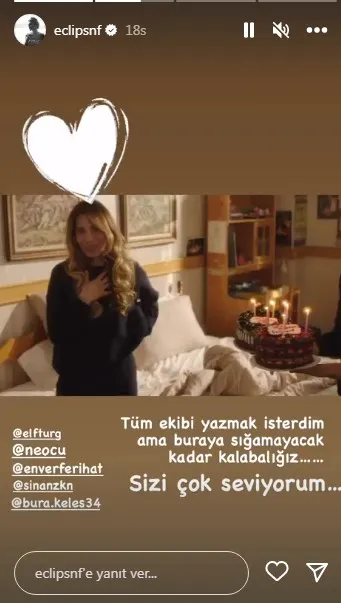 The Darmaduman series, which is an adaptation of Beverly Hills, one of the most talked about and prominent productions of its period in the USA, is shot by Ay Yapım.
Nur Fettahoğlu and Necip Memili are accompanied by young actors, including Mert Yazıcıoğlu, Hafsanur Sancaktutan, Aslıhan Malbora and Aytaç Şaşmaz, in the cast of the series.