The famous actor Ozan Çobanoğlu, who gave life to the character of Hakan Çınar for 4 years in the series of Black Streets, was married to the presenter Ezgi Sertel in 2015, as is known.
The twin babies of the couple were born 3 months ago. The famous duo shared the photo of their twins for the first time on their Instagram account.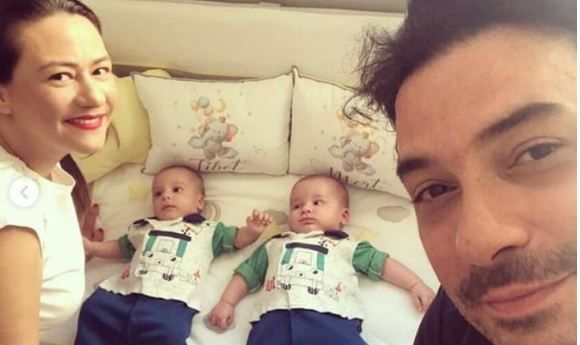 Posing with their babies born in January 2020, the couple introduced their followers to Mert and Tibet.
The happiness of the couple who shared due to the April 23 National Sovereignty and Children's Day was read from their faces.
Ezgi Sertel gave the following message from her instagram account:
"This is the first April 23rd of my children this year. Of course, even if they do not understand anything now, it will be a beautiful feast day, where they will remember M. Kemal Atatürk with great pleasure every year. I congratulate the 23rd April National Sovereignty and Children's Day of all our children in their 100th anniversary. "