Experienced actor Uğur Aslan has appeared before the audience with many ambitious productions for many years. The actor, who became popular with the character of "Orhan" in the silver series, was engraved in the memories with the character of "Cüneyt", which he portrayed in the TV series Yer Gök Aşk.
We recently watched the actor, who successfully portrayed the characters of 'Ismail' in Karadayı and 'Zehir' in Kara Sevda, as 'Nizameddin' in the TV series Kuruluş Osman. Afterwards, Uğur Aslan, who appeared as the 'Emir' character in the Çukur series, returned to the sets in the new season with Kanal D's ambitious series Yargı.
Uğur Aslan, who gave life to the character of "Eren Commissioner" in Yargı, for which Sema Ergenekon, who is also his wife, wrote the script, turned 50 on February 9th. The actor's wife and close friends celebrated his birthday with social media posts.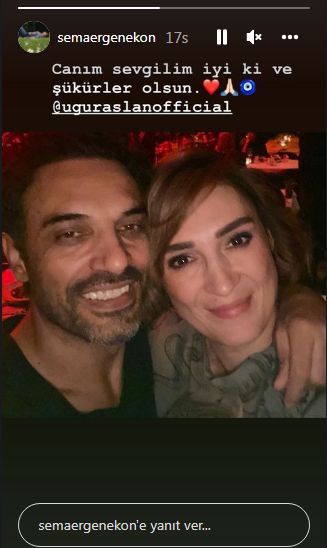 His wife, Sema Ergenekon, celebrated Uğur Aslan's birthday with the post he typed:
Known for her closeness to the couple, actress Bergüzar Korel also did not forget her friend's birthday and celebrated Uğur Aslan's birthday by sharing a photo from a scene of the TV series in which they acted together.
Famous presenter Esra Erol also celebrated the birthday of the actor with the following post. Uğur Aslan, who is known for his beautiful voice as well as his acting and sang songs in music programs he participated in before, is preparing to release a music album.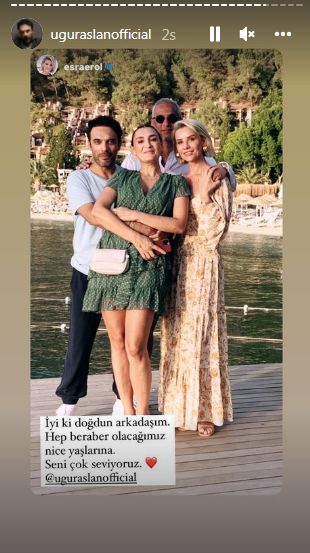 The actor, who will perform at Cahide Palazzo in Istanbul with his concert called An Arabesque Musical Afara, signed an album contract with Poll Production company.
Uğur Aslan will start preparations for his new album after the concerts he will give in Kayseri, Konya, Bursa, Eskişehir, Mersin and Adana after the Istanbul Bostancı Performance Center.