Actress Şükran Ovalı, who has been away from the screens for a long time and met her fans on stage with the theater play Evlat in which she took a role, returns to the screens with Kanal D's Yargı series.
After this news, which excited the fans of the actress, it was also a matter of curiosity what kind of character Şükran Ovalı would bring to life in the series.
Married to the famous football player Caner Erkin in 2017, the player has a daughter named Mihran Ela. Şükran Ovalı's new role excited not only her fans but also her husband Caner Erkin.
The famous football player supported his wife by noting "I will watch Yargı now with more excitement" on his Instagram account.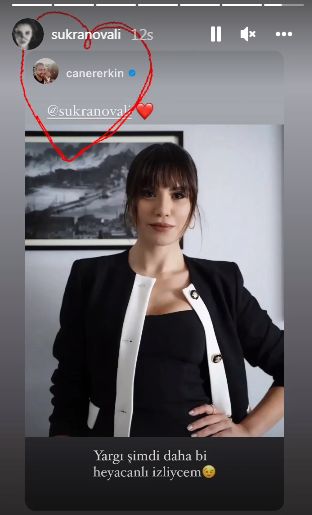 The impressive story of Kanal D's Ay Yapım series, Yargı Sema Ergenekon, and its reverse corners are talked about a lot. Şükran Ovalı is preparing to appear in front of the audience with the character of 'Derya' in the series watched with interest. It has become a matter of curiosity how Ovalı will change the character and the course of the story.
The participation of Şükran Ovalı in the cast of the series, which features important names such as Pınar Deniz, Kaan Urgancıoğlu, Uğur Polat and Hüseyin Avni Danyal in the leading roles, shows that the next episodes of the series will be even more exciting. Yargı is on Kanal D with its new episode every Sunday at 20:00.