The TV series Sana Söz, which Star TV started to screen with great enthusiasm a few weeks ago, has been going badly in the ratings since its first episode. The series, starring Nehir Erdoğan, Erkan Petekkaya and Serkan Altunorak, had very bad results with last night's episode.
Sana Söz series, which is a detective drama, came to the screen with its sixth episode last night. The series, which has not been able to catch the expected output since its first episode, got a very bad result from the ratings with last night's episode.
With its sixth episode, Sana Söz achieved a score far below the average and remained in the 20th place in the overall audience. The series ranked 32nd in the EU and 29th in ABC1. This is quite a surprising result for a series with two very ambitious names like Erkan Petekkaya and Nehir Erdoğan in the lead roles.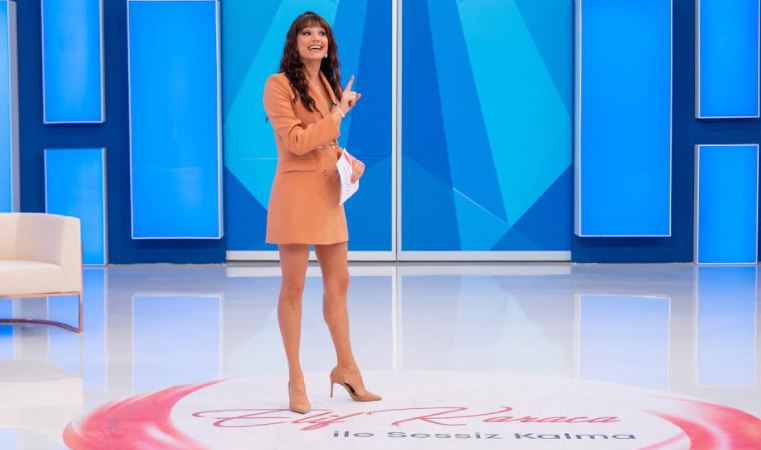 The series was produced by O3 Medya, directed by Şenol Sönmez, and written by Ali Erkan Ersezer and Sertaç Sayın. While Erkan Petekkaya plays a policeman, Nehir Erdoğan appears in front of the audience as the program host.
When the ratings went bad, the fate of the series was also a matter of great curiosity. It is curious how Star TV, which does not follow a strategy like its rival Fox TV and gives a chance to the badly rated TV series, will make a decision about Sana Söz.
The TV series Sana Söz attracted a lot of attention with its first episode six weeks ago. In particular, Nehir Erdoğan's portrayal of a character like Müge Anlı and the behind-the-scenes of reality show programs such as hers created great excitement among the audience. However, Sana Söz was a huge disappointment in the ratings it received.