Those who saw Caner Cindoruk, the Volkan in the TV series "Sadakatsiz" (Unfaithful), and his brother Münir Can Cindoruk, had a hard time distinguishing the two actors from each other.
Münir Can Cindoruk, the brother of the famous actor Caner Cindoruk, who has shared the leading role for two seasons in Kanal D's record-breaking series, Sadakatsiz, has recently appeared in the series El Kızı, which started as one of the ambitious productions of the new season on Fox TV, but whose screen adventure was short-lived. He gave life to the character of 'Ali Demir'.
Caner Cindoruk shared his photos with his brother on his Instagram account. The two brothers were mentioned by their resemblance to each other.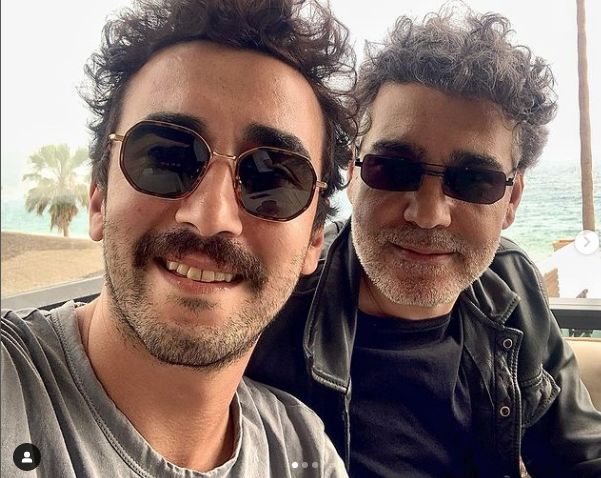 Cindoruk brothers often get together and spend time with their work whenever they can. The duo also share photo frames from the moments they spent together with their fans on social media from time to time.
Even some fans, who know Münir Can Cindoruk from the screens but do not know that Caner Cindoruk is his brother, learn that the two actors are brothers thanks to these posts. It does not go unnoticed that as time passes, the siblings become more and more alike.
Münir Can Cindoruk, a graduate of Istanbul University State Conservatory Theater Department, has acted in many films and TV series such as Kelebek, İnsan Aldandı, Tuhaf Zamanlar, İçerdekiler, Dayan Yüreğim since 2008.