Melis Civelek and Zeynep Gür, the screenwriters of the Yasak Elma (Forbidden Apple) series, gave a great surprise to the audience as the sixth season continued. Sevda Erginci will also participate as a guest actress in the 150th new episode of the series, which will be broadcast on Monday, October 10th.
Sevda Erginci, who appeared in the first two seasons of the series with the character of Zeynep, was one of the most important reasons why Yasak Elma was watched so much at that time. Sevda Erginci, who partnered with Onur Tuna, played the character named Zeynep. After 3 years, the famous actress's return to the series as a guest pleased her fans very much.
While this gesture of the screenwriters of the series increased the excitement of the audience, those who wanted Sevda Erginci to take part in the story until the end of the sixth season, which is expressed as the final season, started to share on social media.
Many fans of the Yasak Elma series share that they want the character of Zeynep to be permanent in the story and Sevda Erginci to join the cast as a permanent actress, not a guest. Fans of the series loved this gesture, but were offended by its short duration.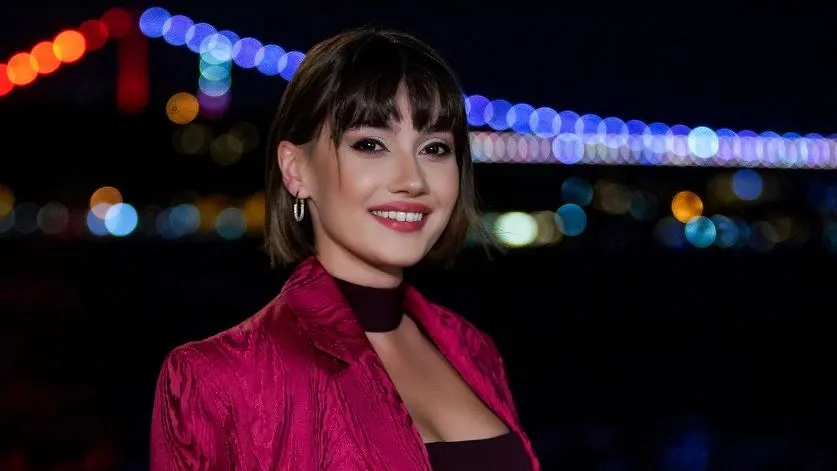 The fans liked Sevda Erginci's return to the sets with the Yasak Elma, and the audience thanked the screenwriters for this gesture and stated that they thought that the permanent role would increase the excitement of the series.
Eda's sister Zeynep will return in the 150th episode of the series, starring Eda Ece, Şevval Sam, Biran Damla Yılmaz and Murat Aygen. Zeynep will impress those on the screen with her new image, and the reflection of the meeting of the two brothers is already curious.
Let's see how long will the screenwriters write the scene for Sevda Erginci, who is stated to have participated as a guest actress for now?