Actor Tarık Emir Tekin, who is known to a wide audience with the character of "Selçuk" played in Kanal D's Sadakatsiz (Unfaithful) series, takes the lead role in Fox TV's Bir Peri Masalı (A Fairy Tale) series in the new season.
The actor's partner in the series is Alina Boz. Two more famous names received very good comments on social media as soon as the series started.
Tarık Emir Tekin, who appeared before the audience with the character of Onur in the series, went before the lens for the October issue of Elle Turkey Magazine.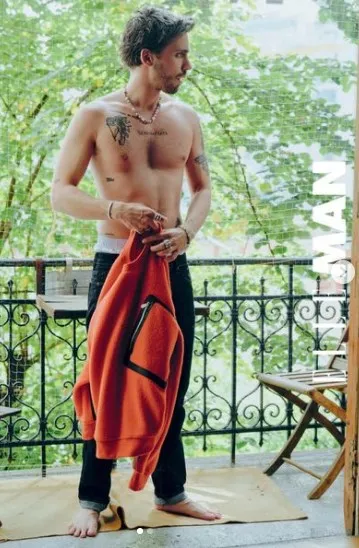 In an interview with the magazine, the actor said that he was only in competition with himself, also talking about his pursuit of perfection; "It is good to aim for perfection, but when the constant pursuit of perfection is faced with the anxiety of failing, one cannot take any steps. That's why the first step to reach perfection today is not perfect."
Stating that he is not ambitious, the actor said, "The race in my life is only with myself, I have no ambition. I also like to appreciate the work I like," he said.
The actor draws attention with his role as the 'rich man' in the series Bir Peri Masalı, signed by Med Yapım. While Deniz Akçay is writing the script of the series, Cağıl Bocut and Merve Çolak are also directing.