Alina Boz, one of the successful actresses of the young generation, attracted attention with her TV series Paramparça (Shattered). The actress, who has gained more experience with the TV series she has acted since then, has now become one of the favorite actors of the producers.
Alina Boz, who spoke with her acting in the productions she took part in, left a big mark behind her with the character of Mahur, which she played in the Maraşlı TV series, which she recently appeared on the screen.
Those who watched the series, whose partnership with Burak Deniz gained great acclaim, can't get over their influence for a long time. Fans, who liked the actress for her role as Mahur, reacted on social media for the early finale of the series. While Alina Boz is walking with successful steps in her career, she is also appreciated for her beauty as well as her talent.
Her fans are eagerly waiting for the actress's new TV series project. Although there is no clear information on this subject yet, Alina Boz joined the actors who signed an agreement with Disney Plus recently.
Alina Boz, who took part in the opening night of the digital platform on June 14, was also appreciated with her outfit and simplicity.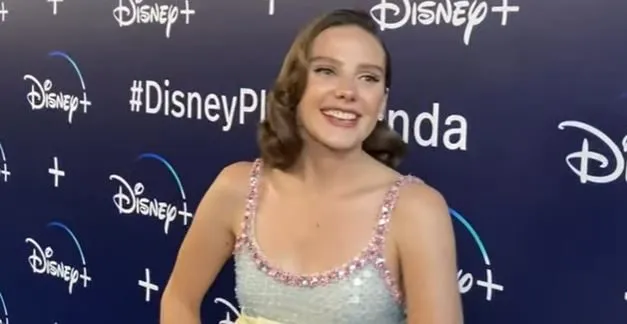 The actress, who is loved for her modest and sympathetic personality, attracted attention at that time with the character of Hazal, which she played in the TV series Paramparça. After this series, she partnered with Alp Navruz in the series Elimi Bırakma, in which she took the leading role, and did a good job in her first lead role. The actress, who came to the screens with Maraşlı, was also applauded for her performance in Netflix's Aşk 101 (Love 101) and its sequel Aşk 102 (Love 102).
The latest tip for Alina Boz fans will increase the curiosity even more. The question of which project of Disney Plus the actress will take part in. Details on this subject are not clear yet, but we will talk a lot about Alina Boz in the coming days.
Alina Boz is eagerly awaited for a role in a series that will be shot for Disney Plus and will probably be talked about a lot. Like many actors who made a deal with Disney Plus, Alina Boz's project is not clear yet, but the producers and screenwriters have accelerated their work for projects that will take place on the digital platform and will make a lot of noise.
The fact that Alina Boz will take part in a remarkable project soon is something that already makes her fans curious and excited. The actress is expected to return with a project that will make Maraşlı forget…