After leaving the Savaşçı series, successful actor Berk Oktay appeared before the audience with a very different character in Fox TV's phenomenon series Yasak Elma without a break, and he was loved in a short time.
Berk Oktay, who entered the Yasak Elma with the character of "Çağatay" in the 4th season of the series, gets full marks from the audience with his performance in the 5th season. The actor has a turbulent love affair with the character of "Kumru", acted by Biran Damla Yılmaz.
In the normal life of the handsome actor, everything seems to be fine in his love life. Yildiz Cagri Atiksoy, who gave life to the character of "Malhun Hatun" in the TV series "Kuruluş Osman" with Berk Oktay, has been together since last year. The year 2021 has been good for Berk Oktay both in his business and love life.
From time to time, the actor also shares romantic poses with his girlfriend on his Instagram account with his followers. Did you know that Berk Oktay's love in the TV series Yasak Elma, Biran Damla Yılmaz, and Yıldız Çağrı Atiksoy, with whom he had a real love affair, are very good friends?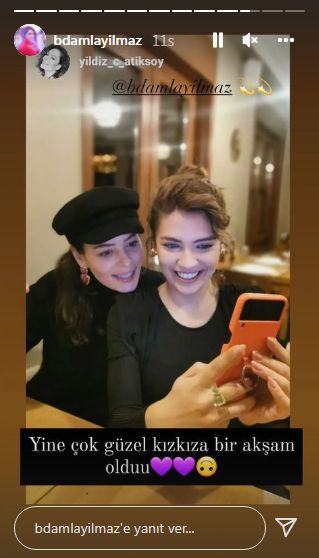 The social media sharing of the duo revealed their friendship. The two beautiful faces of the screens sharing their poses together from the Instagram account; Again, they wrote the note "It was a very beautiful girl-to-girl evening".
At the meeting of the two, the eyes searched for Berk Oktay. Berk Oktay shared the following from his Instagram account at that time.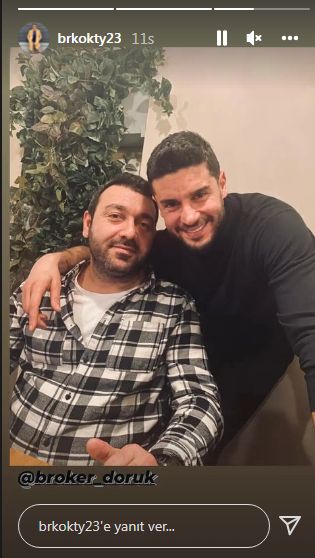 The 3-week screen break of the Yasak Elma series ends this evening. The divorce of Yıldız and Çağatay and the fact that Yıldız learned that the relationship between Kumru and Çağatay continued, marked the last episode.
In the episode that will be broadcast tonight, it seems that the relationship between Kumru and Çağatay and the reaction of Kumru's lover Ömer to this relationship will increase the dose of excitement. Yasak Elma will meet the audience with its new episode tonight on Fox TV.