After the disaster experienced after two separate earthquakes in Kahramanmaraş on February 6, the shooting of TV series, movies and commercials had largely stopped.
Burcu Biricik was one of those who ran on the field from the first day. The actress, who gave life to the character of Nalan in Kanal D's popular TV series Camdaki Kız (The Girl in the Glass), supported the packing of aid materials with her co-stars Selma Ergeç, Tuğrul Tülek and Tamer Levent.
Working without rest for days, the actress also made a great contribution by announcing the materials needed in the region with her social media posts, while interacting with important information and messages through her followers.
However, after two weeks, the news that the shooting of some series started to come to the agenda. With a post by Burcu Biricik, it was understood that the shooting of the new episodes of the TV series Camdaki Kız began.
Although she is on the set of the series, Burcu Biricik is still trying to support the earthquake zone. The actor attracted attention with a message he published on February 20 after two separate earthquakes in Hatay.
She was the message that her uncle had been left in the wreckage, giving an address. It was understood that the message asking for support from Oğuzhan Uğur actually came from another person, when Burcu Biricik corrected her hastily post.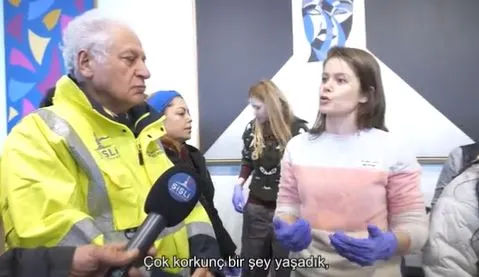 While Biricik was trying to deliver another person's message during the shooting, this situation occurred and it was reflected in the media as "Burcu Biricik's uncle was under the rubble".
Along with the actress's message describing the situation, it was seen that the shooting of the Camdaki Kız series had started.
Burcu Biricik, who said that they were on the set, also announced that the shooting of the new episode of Camdaki Kız has started.