Actors rehabilitate themselves after bad scenes in the Yalı Çapkını (Golden Boy) series! The Yalı Çapkını series became the most popular production on Friday evenings and achieved a great success by achieving the best ratings of the 2022-2023 season. One of the names in the cast of the series is Beril Pozam.
The young actress made an important debut in 2022. First, the actress we watched in the Show TV series called Baba (Father), and then she participated in the TV series The Yalı Çapkını with the role of Suna. With its story and acting performances that raise the bar for success this season, the Yalı Çapkını series has become the envy of the entire industry.
Beril Pozam also explained some details about what happened on the set of the series in the program on Onedio's youtube channel. Beril Pozam, who said that they laughed at Diren Polatoğulları and Doğukan Polat the most on the set upon a question from her fans, and that she loved their scenes, explained that it was a very entertaining environment on the set.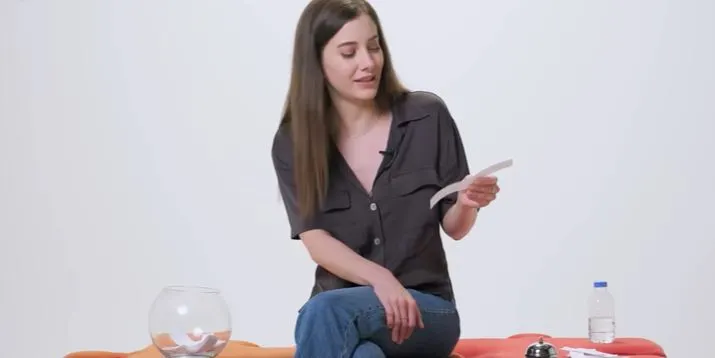 The famous actress said that this phrase, which is expressed as a cliché by saying "We have a lot of fun while shooting", was also experienced on the set of the Yalı Çapkını.
Beril Pozam explained that they rehabilitated each other after the scenes that were described as malicious on the set were shot:
"We have fun while filming, and even share in each other's sorrows in the darkest and most sinister scenes. We entertain each other so we don't come home with those loads. This is a very good thing I think. We are having fun as a team in general."
Beril Pozam, whom we watch as Seyran's sister Suna, is very pleased with the character she plays. Explaining that Suna learned about life as a young woman, the actress expressed her wishes for the character as follows:
"She lives, explores, feels life. In a journey. Hopefully nothing too bad will happen to her. I am hopeful for Suna. I think good things will happen. Because I think it's smart, Suna."