After the poster and promotion of the Ay Yapım series Darmaduman was published, the excitement rose! Especially with the increasing demand for youth TV series recently, the interest shown in Darmaduman was high from the very beginning!
The Darmaduman series, which is an adaptation of the Beverly Hills 90210 series that left its mark on the 90s, will be screened on Fox TV.
The developments regarding the series, whose publication date has not yet been clarified, are followed with interest. Bringing together the prominent star names of the last period and experienced names, the series is a production that will attract the attention of the young generation of the 90s after the original series made in the USA, which lasted for 10 seasons.
The series, which was broadcast under the name of Evimiz Hollywood (Our House in Hollywood), attracted great attention in Turkey at that time. The fact that the domestic adaptation is being shot with the popular stars of now is exciting for the young generation as well as for those who lived in those times. The Darmaduman series will therefore appeal to a large audience.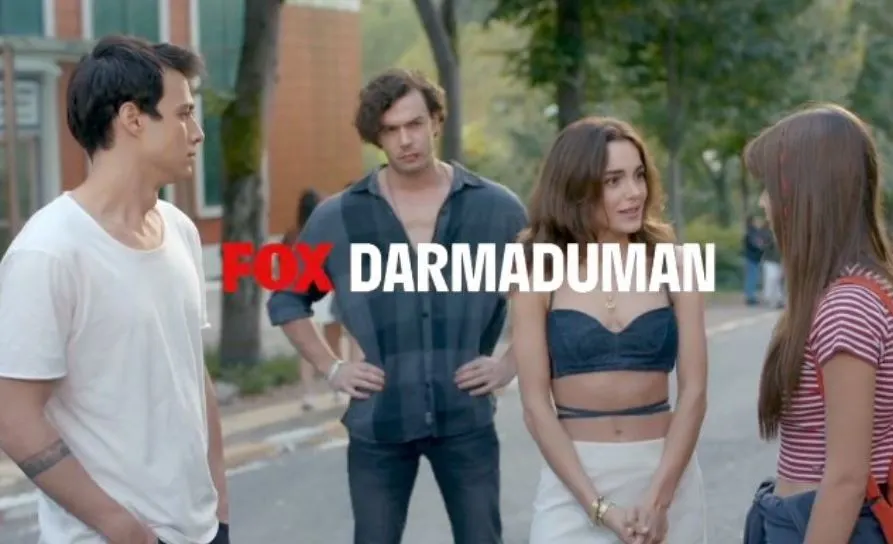 One of the leading roles in the series is Hafsanur Sancaktutan. Sancaktutan is in the lead roles with Mert Yazıcıoğlu, Aytaç Şaşmaz and Aslıhan Malbora in the series.
Hafsanur Sancaktutan shares on social media that she is at least as excited as the audience about the series.
Sancaktutan, who also shared on her Instagram account after the poster of the series was published, said, "We came to announce, it's almost time!" increased the excitement with the note!
The actress also attracted attention with her comments for her co-stars. In her message that she tagged the channel and producer of the series, Sancaktutan also dropped the note "And everyone, I like it already".