Oktay Kaynarca has been commemorated with two phenomenal characters throughout his career that will not be easily granted to an actor. One of these characters is Süleyman Çakır and the other is Hızır Çakırbeyli…
The Kurtlar Vadisi (Valley of the Wolves) and Eşkıya Dünyaya Hükümdar Olmaz (The Bandits) series are known as the projects that enabled the successful actor to be among the unforgettable. Oktay Kaynarca has always been on the market as an actor and has done his job well.
The famous actor is now living a new period in his life. Oktay Kaynarca, who founded a production company with his friends at the beginning of 2022, also chooses his teammates himself in the series in which he will take the lead role.
Oktay Kaynarca, who personally conducts the interviews with the actors and acknowledges that producing is a difficult job, will probably appear in front of the audience again in September or October with the TV series Ben Bu Cihana Sığmazam (I can't fit into this world).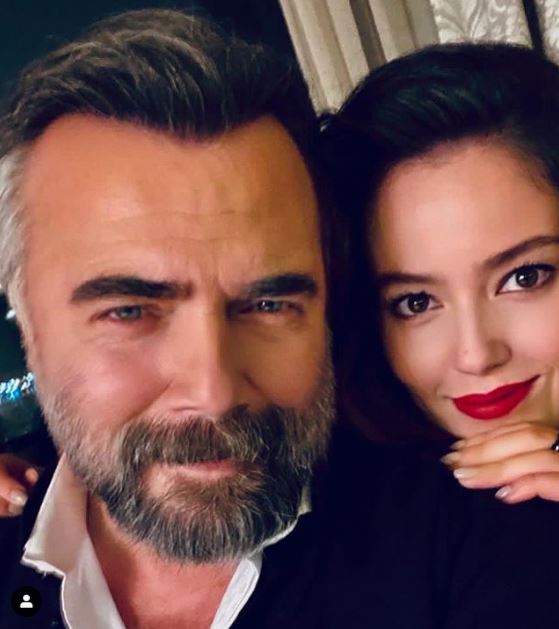 The actor, whom we will watch in the ATV series again, has met with many people so far and it has been talked about who she will partner with as the female lead. However, in the end, it was seen that Pelin Akil and Oktay Kaynarca met once again in the same series.
Pelin Akil, who participated in the series Eşkıya Dünyaya Hükümdar Olmaz at the beginning of the sixth season, was very influential with the character of Bahar. Pelin Akil, who will continue her partnership with Oktay Kaynarca in the new series this time, appeared in front of the audience with the character of Isabel in the series Barbaroslar this season.
Oktay Kaynarca and Pelin Akil are in the lead roles of the new series. Onur Tan, who is also the production partner, sits in the chair of the general director. These three names show that the Eşkıya Dünyaya Hükümdar Olmaz will be prominently featured in the new series.
Negotiations were also made with Birce Akalay for the series, but there was no clear result. It was also revealed earlier that an agreement was reached with Işıl Yücesoy.
As a result, the series, which is expected to start shooting soon, will be both ambitious and Oktay Kaynarca with the Cezayir character will show great effort to become a phenomenon again.