Naz Çağla Irmak has been heard by the audience in different projects lately and her successful performance is applauded. Naz Çağla Irmak, who was born in Ankara in 1997, is still at the beginning of her career, but she has managed to gain a large fan base with her influential works.
Naz Çağla Irmak, who appeared with the character of Kader in the phenomenon series called Kırgın Çiçekler (Orphan Flowers), had already gained popularity in a short time, like all the young actors in such an influential series. Talking about the movies she took part in, the actress shaved her hair for the latest movie called Demir Kadın Neslican.
Known for her struggle with cancer and succeeding in beating cancer three times despite her young age, Neslican Tay unfortunately passed away on September 20, 2019 due to the disease she was caught for the fourth time. This story of struggle turned into a movie and Naz Çağla Irmak revived Neslican Tay's life.
Naz Çağla Irmak, who shaved her hair to resemble her in the story of Neslican Tay, which affected everyone deeply, took a role in the Hakim (Judge) series, this time with short hair, after the project.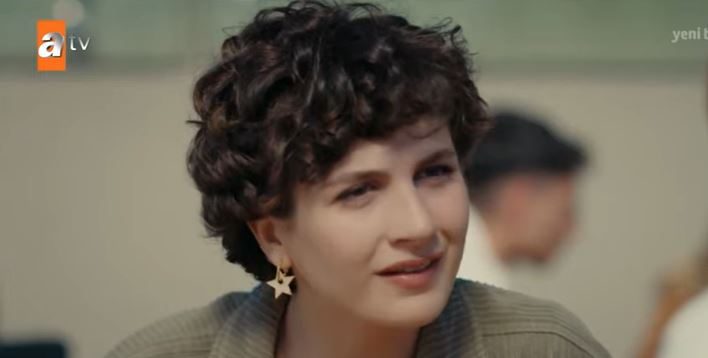 The actress, who played the character of Ceren in the TV series "Hakim", which was broadcast on ATV and made an early final with its 10th episode on Monday, June 13, is pleased with her new image.
Naz Çağla Irmak said, "If I could, I would always have short hair. Because I love so much. This hair length is both difficult and easy. But I calm myself down. I wish I could always be like this. But I have to prolong it due to sectoral conditions,"s he said.
Naz Çağla Irmak, who was impressed by the presence of experienced names such as Erdal Beşikçioğlu, Ebru Özkan, Uğur Yücel, Yurdaer Okur and Hasibe Eren, and therefore accepted the role, drew attention with the following words.
"A squad full of my masters that I would love to play with. Of course, this affected me a lot. Sometimes you read a script, it doesn't matter who is playing it. You will play such a character that you think it doesn't matter who it is. This job was the opposite. Whatever the story, I said I want to play with these guys."