It's been a month since the new season started. While many new series started this season, some of them fell victim to ratings and were canceled after a few episodes. But it's not over… Now six new series are getting ready to be screened. Moreover, all the series are ambitious from each other. Let's remember once again the series that will appear on the new screen:
Üç Kuruş
Undoubtedly, one of the most anticipated TV series of the season is Üç Kuruş. Since the day it was first promoted, every news about it has been devastating. There are names such as Uraz Kaygılaroğlu, Ekin Koç and Nesrin Cavadzade in the lead roles in the action series Üç Kuruş, which will be broadcast on Show TV on Monday evenings. The series, which will be shot by Ay Yapım, will take place in a gypsy neighborhood called Çıngıraklı and will tell a story in the triangle of mafia, police and serial killer.
Destan
Another ambitious series. The series, which will be shot by Bozdağ Film and starring Ebru Şahin, one of the most shining stars of recent times, will be broadcast on ATV. Destan's story, which has not yet been published, will tell the epic love of Batuga, son of the crippled Han, and Akkız, in the story set in the eighth century. Emir Khalilzadeh is directing the series, which will also feature Selim Bayraktar and Edip Tepeli.
Ben Dağ'ın kızı Akkız! Eksiği tam yapmaya! Köleyi hür kılmaya! Destanımı dağa göğe yazmaya geldim!#Destan Çok yakında atv'de! @atvcomtr pic.twitter.com/6fNuw8tCTw

— Destan (@Destanatv) October 13, 2021
Aziz
Aziz is also a Show TV series. Aziz, a period drama that started shooting a long time ago, brings together two very ambitious names such as Damla Sönmez and Murat Yıldırım. There is no information about Aziz's release date yet. The story, which takes place in the 1930s, will tell the period just before Hatay's accession to the Republic of Turkey. The series, which also includes actors such as Fırat Tanış, Ahmet Mümtaz Taylan, Güven Murat Akpınar and Simay Barlas, will take place in Antakya, which is under French occupation.
Sana Söz
Nehir Erdoğan and Erkan Petekkaya are in the lead roles of Sana Söz series, which will meet the audience on Star TV screens. In the series, while Erkan Petekkaya gives life to Ömer Duran, the homicide bureau chief who fights with bad guys; On the other hand, Nehir Erdoğan will portray the successful program host Elif Karaca, who tries to illuminate the facts. The series was produced by O3 Medya, directed by Şenol Sönmez, and written by Ali Erkan Ersezer and Sertaç Sayın. The start date of the series is yet to be determined.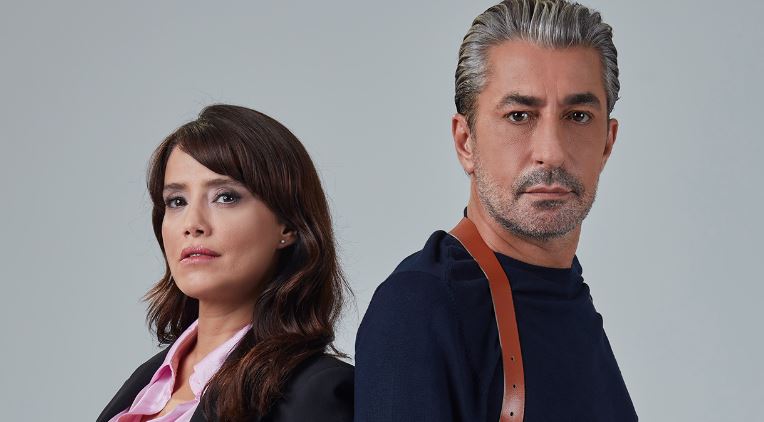 Elbet Bir Gün
Sinem Ünsal, Şebnem Bozoklu and Burak Yamantürk share the lead roles in the drama Elbet Bir Gün, which will be broadcast on Fox TV. The shooting of the series has been going on in Cappadocia since August. There are also ambitious names such as Muhammet Uzuner, Ömer Genç, Zeynep Kaçar, Helin Kandemir, Kenan Acar, Ulvi Kahyaoğlu in the series whose broadcast date has not yet been determined. Elbet Bir Gün will tell the sad story of two sisters, Feride and Nesime.
Elkızı
Elkızı is also a Fox TV series. The broadcast date of the series, which especially Sevda Erginci fans have been waiting for with great curiosity, was announced as Saturday, October 23. A very influential cast comes together in the series, which is preparing to bring Ezo's painful life story to the screens. In addition to Erginci, Fikret Kuşkan, Perihan Savaş, İsmail Ege Şaşmaz, Münir Can Cindoruk, Sedef Avcı, Toprak Sağlam, Alayça Öztürk, Fırat Doğruloğlu, Nur Author, Çağla Şimşek, Sinan Arslan, Pelinsu Çileli and Macit Koper take part in the series.