The famous actor Selahattin Paşalı is currently in the lead role of the Star TV series named Ömer. Partnering with Gökçe Bahadır and Simay Barlas, the actor has drawn a lot of attention recently because he is at the center of a strong story.
Paşalı, who was also talked about with the series Midnight at the Pera Palace, which was broadcast on Netflix last year, also occupied the agenda of Osman's character in the digital series project called Aşk 101 (Love 101).
The process, which started with Selahattin Pashali's Kalp Atışı (Heartbeat) series in 2017 but continued with the character of Hakan in the Babil TV series in 2020, now progressed towards the peak of his career with his performance in the TV series Ömer, which impressed millions.
There are also very positive comments about the player, who is still young and has a clear path. You can always see the traces of this positive atmosphere on social media. So, what is the secret of Selahattin Paşalı being so loved?
Berrak Tüzünataç also asked this question in the program where she had a conversation with her colleague.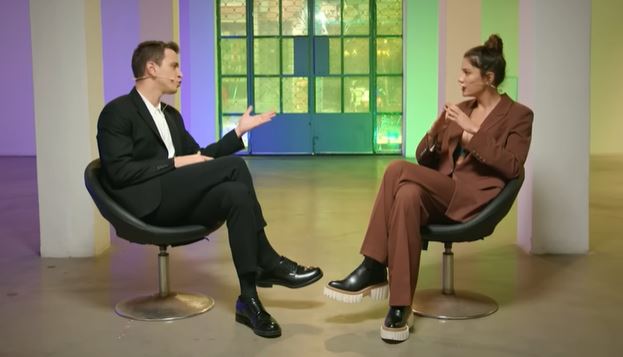 Berrak Tüzünataç actually revealed what was on the minds of many people with this question. Having difficulty in answering this question, Selahattin Paşalı also reflected his embarrassment in his voice while hearing such praiseworthy words from his colleague:
"Believe me, I don't know how to answer such a question. One gets embarrassed, embarrassed, I don't know, I couldn't speak, I couldn't find the right thing.
When it comes to childhood, it has a lot of connection with the family. My mother and father are also loved people in Bodrum, I have always seen them that way. I guess you envy them because they are also your role models. They have always taught us goodness, there is no evil, it is not in us. Maybe it's a structural thing. Maybe we do it unintentionally.
They always taught us goodwill, I guess it's something that comes from that. I don't have any jealousy, I don't have anything that I can't exchange with anyone."
Selahattin Paşalı stated that he was a loved one among his friends not only during this period but also during his school years, adding that he learned that sometimes he made a mask and that saying thank you and saying please opened all doors.