Hazal Filiz Küçükköse was born on February 9, 1988 in Ankara. Turkish TV series actress.
Name: Hazal Filiz Küçükköse
Date of Birth: February 9, 1988
Place of Birth: Ankara
Height: 1.72 m.
Weight: 55 kg
Horoscope: Aquarius
Eye color brown
Hair color is black
Siblings: Deniz Küçükköse
Instagram: https://www.instagram.com/hazalfilizkucukkose/
Pets: She has a dog.
Family: Born and raised in Ankara. Her father is retired from state railways and her mother is a housewife. She has two brothers and a twin sister.
Childhood years: Imaginary from childhood; was acting. She was interested in theater with her twin brother from her childhood to high school years. At the university, she managed to continue this passion, even from outside. "Even our birthday parties when we were younger were like a theater stage for our friends. Every year on our birthday, we would set up a small stage in the living room of our house and make a play. We used to cut and sew together to design the costumes, of course, my mother's clothes and make-up materials were among them. When my mother found out, she got angry at us, but when she saw that something was happening, she was justifiably proud of the situation. Even our friends who were offended with us at that time were looking for a way to make peace in order to come to our birthday party. I always had theater in mind, but future concerns force you to make a choice from time to time. I read 2 episodes irrelevant to the theater, but somehow, fate led me to the profession I had dreamed of.
Education: She left Kırıkkale University, Faculty of Arts and Sciences, Department of Biology until the 3rd grade. After graduating from Ankara University Faculty of Science, Department of Chemistry, she took private acting lessons.
The turning point of her life: During her university preparation years, she participated in Hacettepe University Theater Club from outside and worked there for 1 year. While studying in the biology department, the casting director, who saw her photos from a social networking site, asked her to participate in the casting, which changed the course of her life. "They sent the script right away and within a day I tried to get that character out. The next day, I had my first audition experience, and while I was excitedly waiting for the results, I received a call that evening and learned that I would have my morning shot when I was selected for the character. While preparing for the biology visa, I suddenly found myself in front of the camera. "
First step into acting: She started her television adventure with the TV series 'Sea Star' (Deniz Yıldızı).
With which project did he shine? She drew attention with the character of "Zeynep", which he played in the "Endless Love" series.
Personality traits: Energetic, positive, self-sacrificing, hard-working, determined.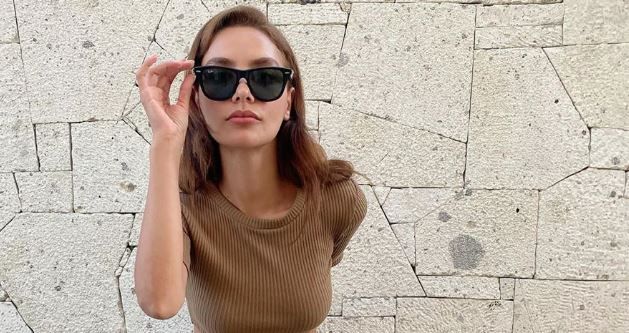 Personal development: She's been reading a lot of books on endless inner journeys for a while. These experiences teach her to be unbiased and benefit her acting as well.
Mindset: Although she finds himself beautiful from time to time, she sometimes thinks that it is not, his perspective changes according to his mood. Someone who is at peace with herself accepts her body with its beauties and flaws, does not fight with herself and his creation. She believes that the beauty of body is parallel with the mood. "I love myself, I have obligations to eat healthy, exercise and protect my mental health. The best investment I have made for myself is the return of all this. I always favor naturalness. The nature of women already has all that you have mentioned, only moments when they can reflect this are necessary. In a free, happy and confident woman, we can see it all too much. I take care to stay the way I am, I avoid hard things, I live what I feel. Sometimes I'm a sexy woman, sometimes a naughty boy. I don't know if it is cute, but I take care that that child remains a child despite everything that is experienced and every new age taken."
What kind of person is he on set? She sees the most impressive aspect of being an actor as being able to experience the same emotions he experienced when she read the script. "To discover the richness of the character you are in with that sense of wonder you feel every time you turn the pages of the book. Each character enables me to get to know a different world, you can experience the heights of empathy without realizing it, and this is reflected in my own life. I think a lot and choose special words so as not to offend people. "
The source of happiness: The point where it exists now is the source of happiness everything that surrounds it. Her work and dreams are a thousand times grateful for all of them.
Her view of life: All her effort for life is about staying in balance, so she hasn't been hungry or crammed for anything until now. She has 'affirmation patterns' that she regularly makes every morning. "I am trying to realize more or less what life has to offer me. I don't know what time will bring, but I would like to taste experiences that are too beautiful to be full. There is a pattern of affirmation that I say every morning when I shower or wash my face. I have this kind of affirmation that I can diversify such as "I want all the negative thoughts in my soul and body, all the feelings that weigh on me, anger, grudge, hatred and every emotion that pollutes my heart, flowing from my body with this water and mixing into the soil."
Her view of business life: There is no limit to acting. To date, she has portrayed many profiles, from prostitute to provincial to modern and wealthy woman, but if the criterion is obscenity, she may have some limits. "Due to the dramaturgy of the scenes, I cannot take place with my body in an empty scene without subtext. A woman can make strong emphasis with her demeanor, which is not necessarily the case to show off this. "
Career plan: She always seeks to be mentioned with her acting. She tries very hard to make sure that everything he does is better than the previous one. She chooses the projects meticulously and does not accept any work that does not tolerate her. "Especially my manager is always with me. My biggest dream is to be among the first alternatives that come to mind in quality works and to ensure this permanence. "
Dream of the Future: They don't have very utopian dreams. She desires a healthy and peaceful life where she can maintain her quality of life. "I would like to be able to open a school for those who go through imaginary acting like me in the future."
Who does she admire? Her closely followed and inspired actors are Matthew Mcconaughey, Nathalie Portman and Robert Downey Junior. Among the Turkish players, she likes Onur Saylak.
What does fame mean: She doesn't let this part of acting affect her life too much, so fame hasn't changed her inner world and around her. "It is wonderful for people to know and show their love for you, and I am responding with the same sincerity approached. This situation has advantages as well as disadvantages, but I try to keep myself away from this situation as much as possible. "
Which movie was she affected by? She is not tired of watching the Sherlock Holmes series. She likes her editing very much and wants to take part in a similar production.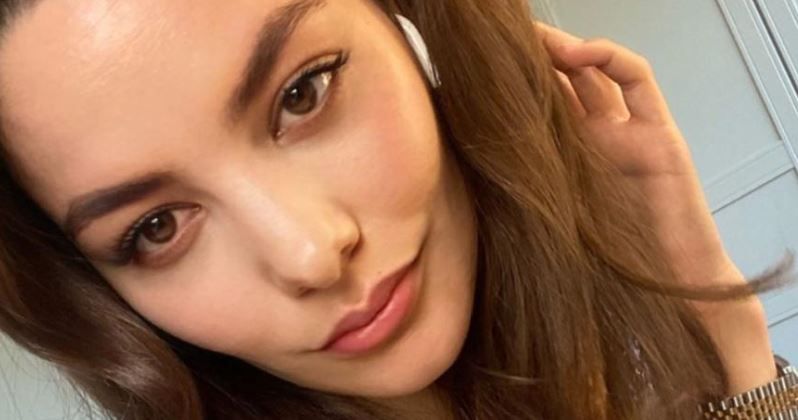 How to keep her shape: She does kangoo jumps to keep her in shape, and at least once a week he practices an intense 25-minute workout with a super body tech. "I prefer these two rather than normal fitness workouts because they work my muscles more intensely and have a good cardio. You can also see me with a water bottle in my hand while walking on the street. I wouldn't go out with me without water. Although I love pastries and desserts, I can say that I have largely eliminated them from my life. Since I have been dealing with a sport branch in every moment of my life, the body structure takes shape accordingly, no matter how thin I get, I look at least 3-5 kilos more on the screen. When the viewers see it on the street, the first reactions are always how weak you are. A player must always be in the form that suits his character. Before I became a player, I did basketball and athletics for a long time. I calculate a lot of calories in nutrition and take care to consume fish at least 4 days a week. Even if I miss the measure on special days, I solve this situation by loading more sports the next day. I never use sugar while consuming coffee and tea. "
TV SERIES
2020 – Love Storm / Berrak
2018 – Mehmed Bir Cihan Fatihi / Melike
2017 – Dream (Rüya) / Elif Ardalı
2015/2017 – Endless Love / Zeynep Soydere
2014 – Sinner (Günahkar) / Aslıhan
2012 – The Cliff
2012 – Ustura Kemal / Prostitute
2011 – My Heart Is Yours / Ada
2011/2014 – Forgive Me / Leyla Adalı
2009/2011 – Sea Star (Deniz Yıldızı) / Gözde
AWARDS
2016 – Turkish Republic of Northern Cyprus Magazine Journalists Awards / Best Supporting Actress / Endless Love
2016- KTÜ 8th Media Awards / Best Breakthrough Actress / Endless Love
2017 -Pantene Golden Butterfly Awards / Shining Stars / Endless Love
2018 -IGU 7th Media Awards / Shining Star / Endless Love in 2017