In the new season, you will come across TV series with very different stories on Star TV. One of these productions was "Çöp Adam" (Stickman). The news that the preliminary preparations for the series, which was signed by OGM Pictures, were continuing, were reflected in the press.
OGM Pictures, which stands out with the TV series scripted from Gülseren Budayıcıoğlu's books, continues to prepare effective productions. As a result of the special agreement made with Star TV in the new season, the production team, which is preparing series for this channel, also attaches great importance to the project called Çöp Adam.
The series first came to the fore with an offer to Uraz Kaygılaroğlu. It turned out that although the actor liked the story very much, he reported that he could not take part in the project due to scheduling conflicts with his other works.
The series, which will tell the life story of an obsessed man, is expected to affect the audience very much. While the search for a male actor for the lead role in the series continues, some claims are that Engin Altan Düzyatan was offered a role. However, clear information is not yet available.
The new series Çöp Adam, the script of which Melek Gençoğlu and Su Ersöz are writing, seems to be an important project for Star TV to get rid of the bad luck it has experienced in the new season.
Star TV, which has already raised expectations with its project called Gecenin Ucunda (At the End of the Night), also announced that it will broadcast the first episode of the Yalı Çapkını series on Friday, September 23.
Millions of fans are waiting for the developments with great excitement for the series Gecenin Ucunda starring Neslihan Atagül and Kadir Doğulu.
The trailers of the series were highly appreciated, and let us remind you that the successful actor not only took the lead role, but also became a production partner.
For this reason, the success of the series Gecenin Ucunda will have a great meaning for the famous couple.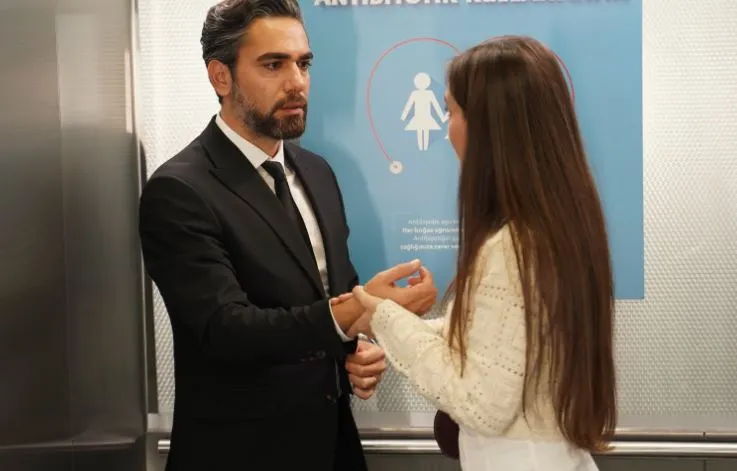 In addition, Star TV, which has a great expectation for the series called Kral Kaybederse (If the King Loses), aims to attract the audience of the series this season with the project called Çöp Adam.
Despite the fact that the TV series Duy Beni (Hear Me), which started in the summer season, continued on Thursday evenings, the ratings were no longer satisfactory. The fate of this project is not clear for now.
Let's add that the project called Lavanta Konağı (Lavender Mansion) is also among the series considered for this season on Star TV.