Taner Ölmez has recently appeared on the screens with the TV series Mucize Doktor (Miracle Doctor). Known for her TV series Medcezir and found very successful, the actor also had a completely different start in his career with the Mucize Doktor TV series. He played Ali Vefa, a doctor with autism, so well that his character in this series will not be forgotten for many years.
Taner Ölmez was in love with his long-time colleague Ece Çeşmioğlu. The couple got married in June last year. The good news from the actor couple was not delayed, and it was learned that they were expecting a baby. Finally, their daughter Zeynep was born in March. Fans were very curious about their daughter Zeynep, who is now 3 months old. Taner Ölmez shared a pose with his daughter on his Instagram page.
The couple had shared some photos before. Fans and followers were very curious about Zeynep, the daughter of the famous couple. Taner Ölmez delighted his followers with a new frame that will satisfy this curiosity a little more.
This time, Taner Ölmez, who showed a part of his daughters' face, shared the photo with the note "Zeynom". In the photo, which was flooded with likes and comments, Zeynep is seen wearing a hat on her father's lap by the pool. Many comments are made on the photo with the evil eye bead emoji.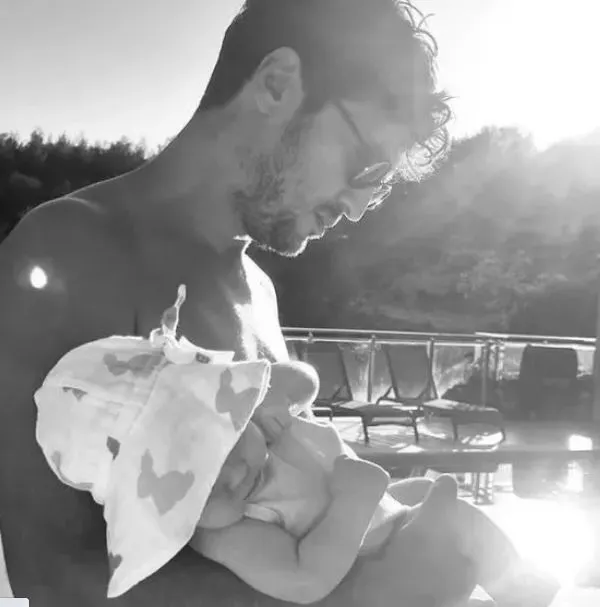 This surprise photo did not escape the attention of the colleagues of the couple Taner Ölmez and Ece Çeşmioğlu. The couple's friends Aybüke Pusat, Erkan Kolçak Köstendil and Erkan Avcı are also among those who comment on the post.
Taner Ölmez also attended the birth of his wife and witnessed the first moments when his daughter was born. For that moment, he said, "I had an indescribable happiness, there were many boys in our family, I officially prayed and called the girl, I hope you will have a girl too. I went into labor, when I saw my daughter's head for the first time, I couldn't control my tears, I resisted not crying, but I couldn't stand it anymore, I even had our first contact with my daughter."