Both Talat Bulut and Akın Akınözü left the TV series in which they had very successful results, and they did not show an effective debut last season as well.
Although many fans liked Akın Akınözü's performance in the series Kaderimin Oyunu (Game of My Destiny), the fact that the expectations for the script of the series were not fully met, also prevented the actor's desire to return to the screen in a stronger way. After a project that lasted for 3 seasons and affected the whole world like Hercai, the successful actor's failure to show the desired output with the series "Kaderimin Oyunu" caused an increase in expectations before the new season.
The name who experienced a similar situation was Talat Bulut. The master actor, who played the leading role in the Yasak Elma (Forbidden Apple) series for a long time, later joined the series named Mahkum (Prisoner) last season. However, the character of Sinyor, which he portrayed, could not be adapted well enough to the story of the series and the annoying aspects of the character were criticized by the fans of the actor.
Although Akın Akınözü and Talat Bulut duo wanted to reach a similar success point after two very successful projects, the scenarios did not allow it. Now, these two will appear in front of the audience with the new series Tuzak (Trap).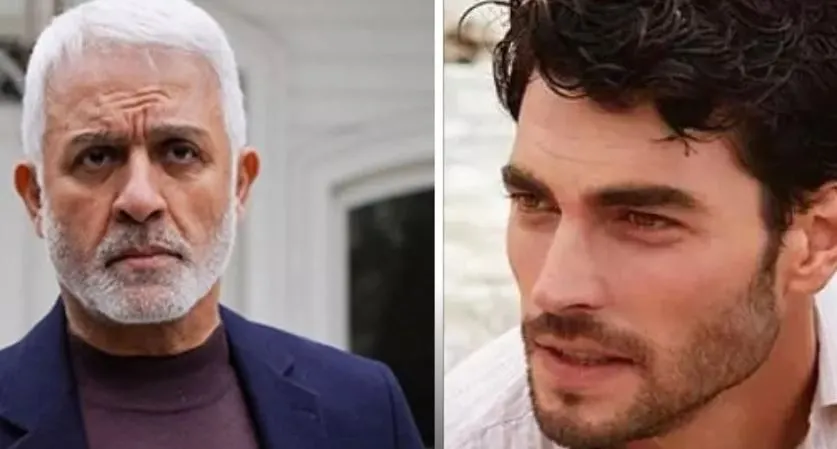 It is thought that the Tuzak series, which will be broadcast on tv8 screens, has a strong story and that both successful actors will be able to make the expected exit through this series.
Akın Akınözü, who will portray the character of Attorney Umut, will try to be the representative of justice with a character he has not portrayed until now.
Talat Bulut, on the other hand, will play a businessman, as in the Yasak Elma series, and he is expected to impress millions with the character of Aslan.
It is known that the screenwriter Eylem Canpolat, who left the Aziz series, has been preparing extensively for the Tuzak series and wants to create a very strong story setup.
While Akın Akınözü and Talat Bulut are trying to enter the hearts of millions with their new characters in the Tuzak series, we can say that tv8 aims to attract the fans of the series to the channel with the new series in the new season.
For those who want to watch an impressive revenge story, the Tuzak series will be among the ambitious projects with both its script and its cast.