The short film, Babamın Öldüğü Gün (The Day My Father Died(, which brings together two successful actresses of the new generation, Alina Boz and Nur Fettahoğlu, received an award.
The drama film Babamın Öldüğü Gün, directed by Emre Sefer and starring Nur Fettahoğlu and Alina Boz, was deemed worthy of the Special Jury Award at the Ayancık Film Festival held between 23-26 June.
Emre Sefer's 17-minute short film, in which Nur Fettahoğlu plays the character of 'Sema' and Alina Boz's 'Hale', was shot in the summer of last year.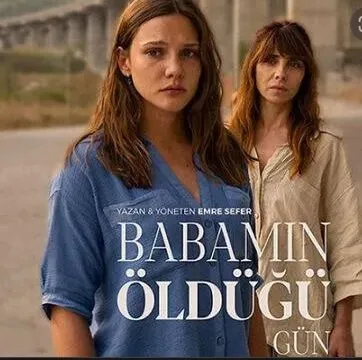 The plot of the movie Babamın Öldüğü Gün is as follows: Sema and Hale, who lost their father, come together at the funeral.
The couple, who are at odds, return home together after the funeral. Hale took care of her sick father for months and Sema never visited them. Sema, who makes this situation a problem, starts to argue with Hale. On the way, they encounter an unexpected event, and this will force them to choose between their conscience and reason.
Alina Boz, one of the most successful actresses of the last period, appeared in front of her fans with the latest Maraşlı and Aşk 101 (Love 101) series. Using her next project in favor of a movie, Boz starred in the movie Bandırma Missile Club.