Hande Erçel, who made the biggest leap of her career with Sen Çal Kapımı series, went to rest after the series ended. However, it has not lost any of its popularity. Constantly increasing the number of followers on Instagram, Hande Erçel is running towards the record.
Hande Erçel, the most popular name of recent times with her latest series Sen Çal Kapımı and her relationship with her co-star Kerem Bürsin, is growing her fan base every day. Hande Erçel, who has millions of fans from all over the world, has reached 24.8 million followers on Instagram.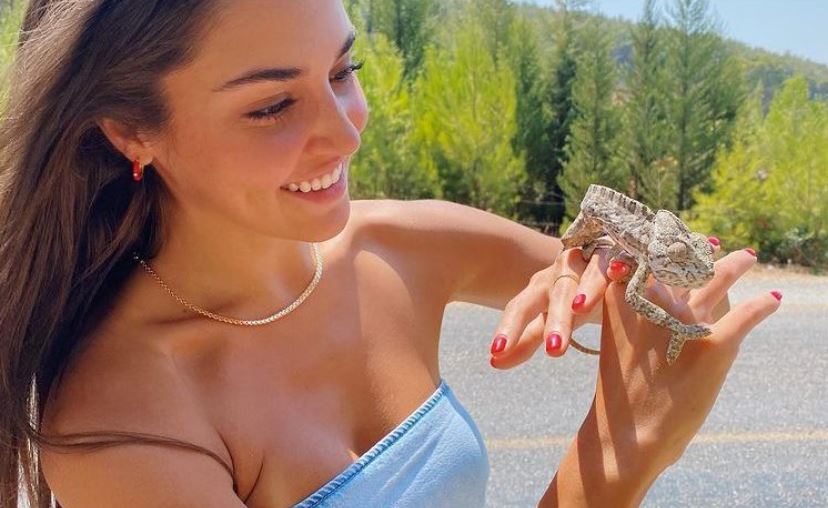 It is possible to define this figure as a record. Because Hande Erçel has surpassed Turkey's most famous names many times over. If we mention that Demet Özdemir, who reached the peak of her career during the series Doğduğun Ev Kaderindir, 14.1 million followers, and 16.6 million followers of Madonna, one of the most famous names in the world, it would be possible to understand how large the number of followers of Hande Erçel is.
Football player Christiano Ronaldo is the world record holder for the number of followers on Instagram. The Portuguese football player has 300 million followers.
Meanwhile, Hande Erçel continues to take a vacation after the end of Sen Çal Kapımı series. Hande Erçel said in a statement a while ago that she did not plan to accept a new project for a while, instead she wanted to go abroad and study language.