It has been years since the end of the Kara Para Aşk series, which first met with the audience on ATV screens in 2015 and stormed when it was aired, but its effect continues. Published in many countries around the world, Kara Para Aşk has become one of the most watched TV series of US Netflix.
The script of Kara Para Aşk, which was shot by Ay Yapım and starring Tuba Büyüküstün and Engin Akyürek, was written by Sema Ergenekon and Eylem Canpolat, the scriptwriters of the Yargı series. The series, which was broadcast for two seasons in Turkey, was watched with great admiration.
The Kara Para Aşk TV series, on the other hand, was sold to different countries of the world after its journey that ended in Turkey and continued its adventure. Now, after its release on the digital platform Netflix, it has come up with another good development!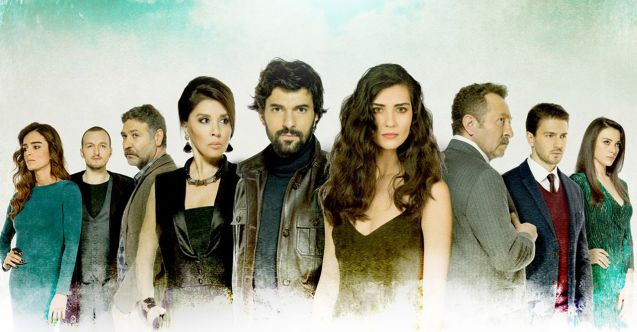 Although years have passed since its end, the series, which still maintains its influence, has recently become one of the most watched series on US Netflix. Kara Para Aşk was previously one of the five most-watched TV shows on German Netflix.
The series, directed by Ahmet Katiksız, was about the intersection of the paths of Ömer Commissioner, whose fiancee was killed, and Elif, the daughter of the man whose body was found next to her fiancee. Hollywood's famous actress Barbra Streisand also watched the Kara Para Aşk series and shared a laudatory post. Streisand on Kara Para Aşk "These two actors are amazing! And the rest of the cast… The drama grabs you so much that you can't stop watching it," she commented.
After Streisand's post, Tuba Büyüküstün also published the post on her own account and said, "I don't know what to say. You have no idea how important this is to me. Thank you." She sent her note…