Famous actress Aslı Enver has not been on the screen for a long time. The actress last appeared in the Star TV series called Babil and said goodbye to the audience in November. Aslı Enver, who has not been involved in any project for 7 months, took the first step for her new job.
Today, the teams came together and started working on the set for Aslı Enver's highly anticipated new movie, Sen Yaşamaya Bak. The first post came on social media. Enver met with her new co-star and director.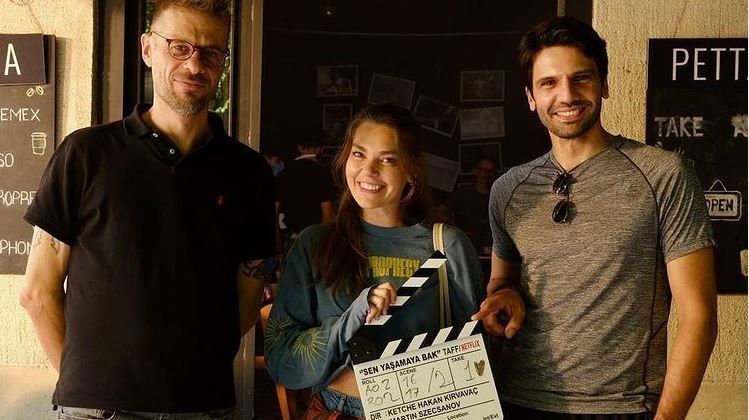 Aslı Enver shares the lead role with Kaan Urgancıoğlu in her new project. Urgancıoğlu was also absent from the screens for a while. In the new season, the actor takes the lead role in the new television series "Yargı" with Pınar Deniz.
The film, signed by TAFF Pictures, is being shot for Netflix. The team, which started working on the set today, is expected to complete the shooting in 4-5 weeks.
Hakan Kırvavaç, known as Ketche, is in the director's chair. The screenplay of the film belongs to Hakan Bonomo.