Famous actress Özge Özpirinçci, who has been in a happy relationship with her colleague Burak Yamantürk for 7 years, is preparing to become a mother in December. Fans wondered when the couple, who was expecting a girl, would get married.
Özge Özpirinçci, who shot series for two digital platforms one after the other, took a vacation as soon as the shooting of the series was finished. Özge Özpirinçci and Burak Yamantürk, who are currently 6 months pregnant, got married in Bozburun, Marmaris. Özge Özpirinçci and Burak Yamantürk combined their lives with a simple wedding ceremony. Families and close friends attended the wedding of the famous couple, who was excited about the baby.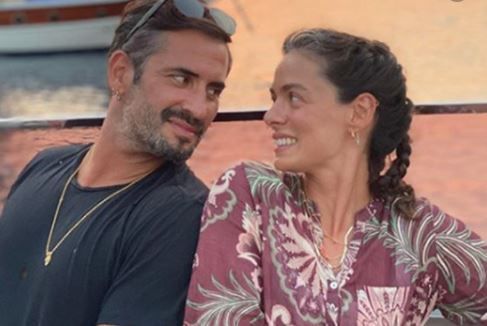 Özge Özpirinçci, who left the 6th month of her pregnancy behind and counting the days to hold her daughter in her arms, said in an interview, "I don't get married when I'm pregnant. Of course, it will be a simple prenatal wedding, but nobody should expect fun from me while pregnant. It is not possible for me to sit while everyone is having fun at the wedding."
The actress, who is on the agenda with the TV series "İlk ve Son", which is currently broadcast on BluTV and where she shares the lead role with Salih Bademci, announced that she will take a break from the sets for a while after giving birth and raise her child. Although Özpirinçci's decision upsets her fans, the actress feels that she has to stop and calm down for her daughter during this important period in her life. The famous actress, who made the statement "It is not my job to stop", expressed her feelings as "The reason why I stopped this time is so exciting that it won't seem like I'm standing still".
I am always more open to communication with boys in the TV series I play and in life, but the fact that I am now having a daughter makes me extra excited." says Özge Özpirinçci, emphasizing that she needs to be much more careful now to raise her daughter freely, happily and without fear.