Aslı Samat attracted great attention with the character of Melike in the TV series Hercai. For the actor, her success in the role made her gain popularity and she managed to get new offers one after another.
Aslı Samat stepped on the sets in 2015 and was on the agenda for a while with her excess weight. Asli Samat, who reached 173 kilos, had stomach surgery 6 years ago and then went down to 65 kilos. In this process, the actress constantly expresses in her interview that she regained her self-respect and found the joy of living again.
The viewers, who know the overweight status of Aslı Samat, have difficulties in recognizing the character of Filiz, which they are currently watching in the TV series Hayatımın Şansı (The Chance of My Life). Samat talked about her new series in a statement she made last month. The TV series Hayatımın Şansı began to be broadcast on Fox TV on Wednesday evenings, and the young actress is back on the screen with a different role.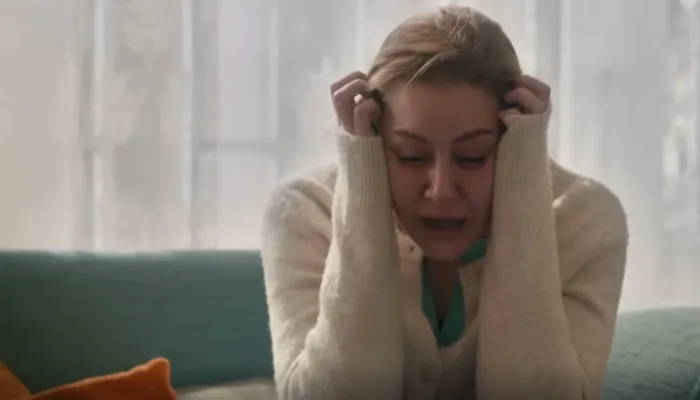 The crying scene of Filiz character, who draws attention with her emotional scenes, also affected the audience. Aslı Samat once again came to the fore on social media with her drama scene. The actress, who said that she will take part in her interview with a pleasant character, returned to the screen with a role with plenty of drama, and her fans were also quite surprised.
The actress, who has been involved in projects with extraordinary characters until today, said that this time she would portray an ordinary character and stated that this pleased her very much.
The actress said, "She has comedy, but she's a character who doesn't particularly strive to be that. I play my role from a calmer, more peaceful place, this gives me great pleasure."
#HayatımınŞansı dizisinde canlandırdığı Filiz karakteriyle beğeni toplayan Aslı Samat, 2.bölümde gösterdiği sahne performansıyla seyirciden büyük beğeni topladı. İşte o sahne.. 👏👏 pic.twitter.com/GvLxO71z2F

— Deniz TURAL (@DTural) December 24, 2022