The shooting of the TV series Annenin Sırrıdır Çocuk, which will be broadcast on TV8, started a while ago. At the end of the promotion, which the audience was eagerly waiting for, it was released during the week. İrem Helvacıoğlu returns to the screen with another heavy drama series. It's back with a story that will burn your liver, just like in the TV series Sen Anlat Karadeniz.
Selin Yeninci is one of the notable actresses of the series starring Engin Öztürk and İrem Helvacıoğlu. The actress, who left the TV series Bir Zamanlar Çukurova a few weeks ago, had a throne with the character of Saniye.
This time, she is preparing to appear on the screen with a role that surprises the audience. Following the shooting of NTC Medya's Annenin Sırrıdır Çocuk (meaning: Mother's Secret Child) series that started two weeks ago, it is seen that a story full of pain and drama awaits the audience. It is understood from the introduction that there is a secret between the two women in the story about a child abduction in the series, in which Olgun Toker is also in the cast.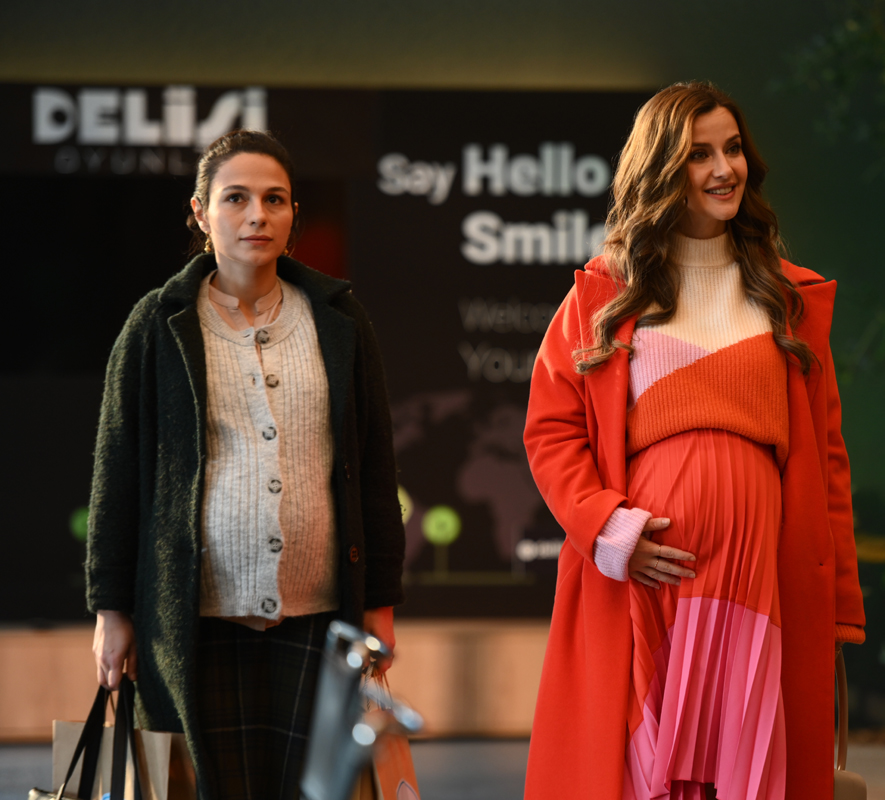 Selin Yeninci, disguised as a nurse, kidnaps İrem Helvacıoğlu's newborn baby in the promotion of the TV series Annenin Sırrıdır Çocuk which is preparing to come to the screen with a sad story. İrem Helvacıoğlu is in the role of Defne, and Selin Yeninci in the role of Meryem.
In the presentation, the following words of two women are heard. "I am Meryem, just know that for now I grew up without love. This is what crossed our paths with Defne…"
"I am Defne, I do not know what Meryem told you, but do not believe her. If I could predict what was going to happen to me, I would never have told her my secret…"
It is understood from these words that there is a friendship between the two women, but that Meryem abducted Defne's baby and also took a secret with her.
Defne, one of the women who are both pregnant, gives birth and Meryem, disguised as a nurse at the hospital, abducts her baby. Why is she abducting her friend's baby? She was also pregnant and what happened to her baby? These and many other questions have already begun to confuse the minds.
Makbule Kosif and Gülsev Karagöz are writing the screenplay of the series, which is the subject of curiosity. Müge Uğurlar, who previously directed the TV series Aşk Laftan Anlamaz, sits in the director's chair.
İrem Helvacıoğlu and Selin Yeninci play two expectant mothers who became pregnant at the same time and confronted their pasts that they tried to cover up. Annenin Sırrıdır Çocuk is a production that will reveal that motherhood is one of the most important values ​​given to women…