Famous actress Nesrin Cavadzade is still remembered on social media with the character of Şahika she played in the TV series Yasak Elma (Forbidden Apple).
After this series, she came to the screen with the Üç Kuruş series. However, the audience still remembers her with the Yasak Elma series and wants her to return.
It was known that Cavadzade broke up with Gökhan Alkan months ago, with whom she had a long-term love affair. The two pains that the actress has experienced in the last period emerged with the shares she made on social media.
Those who follow Cavadzade's social media account know that 4 months ago in October, she lost her beloved cat Çiko, who lived with her for 16 years.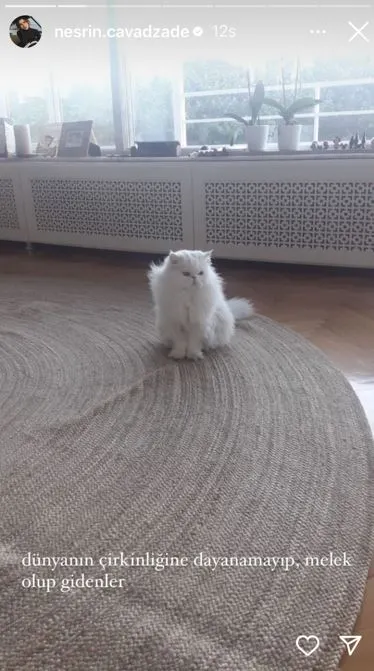 The actress, who wrote a long and emotional article after Çiko, also revealed what kind of animal lover she was, revealing the deep pain of losing one of her two cats, whom she loved like a child.
For her cat Çiko, who survived many illnesses, "Your death looked more like a miracle than a death, since you lived miraculously. I am sure that it is a fat white cloud and that it will appear to me from the sky every day," the actress told about her feelings.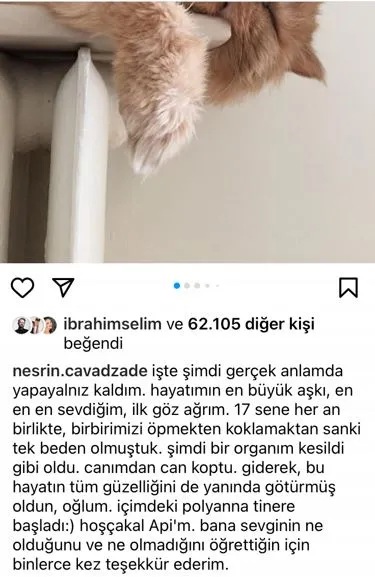 After 4 months, Nesrin Cavadzade lost her other cat, Api, this time! The actress, who was very upset with the death of Api, with whom she lived for 17 years, said, "Now, it's like I had an organ cut off. My life was taken away. You have taken all your beauty with you, son, by saying, "The actress revealed her feelings for her dead cat. "Thank you a thousand times for teaching me what love is and what it isn't," the actress said goodbye to her beloved cat.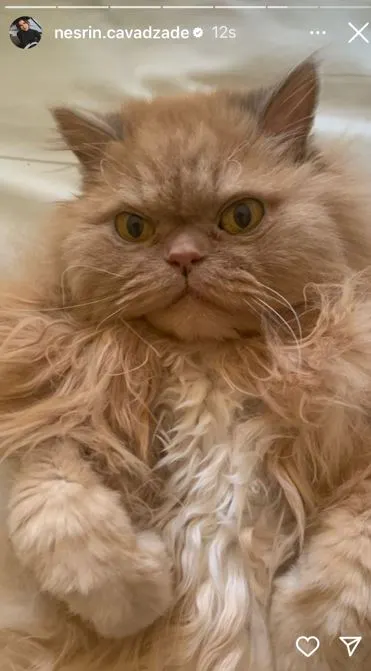 Many of her followers and famous colleagues also expressed their condolences to the actress after sharing her Instagram account.
After her two cats, Çiko and Api, whom she loves very much, Cavadzade shared the photos of her cats by saying "My angels", saying "Those who could not stand the ugliness of the world and became angels".