2022 was a lucky year for İrem Helvacıoğlu. The actress, who took part in many projects in her business life, also found the happiness she was looking for in her love life.
İrem Helvacıoğlu, who has been among the names that have been intensely involved in the projects recently and in the spotlight, has come to the fore in television projects one after the other after shining in the series Sen Anlat Karadeniz.
The actress, who shot the TV series Kaçış (Escape) with Engin Akyürek for Disney Plus, which has just started broadcasting in Turkey, also gave a very successful drama performance in the TV8 series Annenin Sırrıdır Çocuk (The Mother's Secret Child).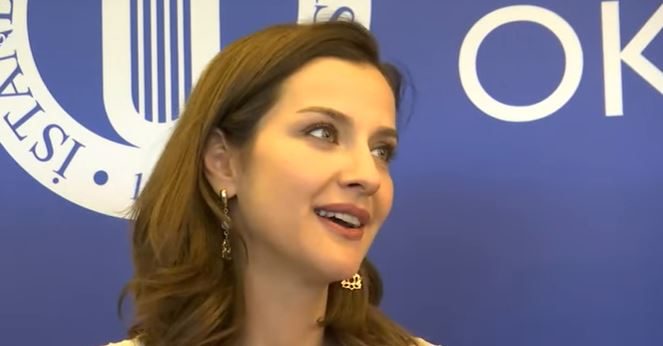 Although it was unfortunate that the series was short and finalized in the 11th episode, İrem Helvacıoğlu announced that she would rest a lot during the holiday. The actress, who started to fall in love with the gourmet Yolaç Özcan in the first days of 2022, made statements to the press about her holiday plans.
İrem Helvacıoğlu stated that she will travel with her lover during the holiday: "There are meetings. Yolaç also has some errands, we are thinking of getting them done and going on vacation again. We will travel and rest a lot this summer," she said.
İrem Helvacıoğlu declared her love for Yolaç Özcan in the first days of the new year with these words on social media; "Sometimes it is very difficult to describe a moment, you cannot place the words correctly, you cannot convey what is in your head… That photographic frame tells everything you cannot explain… Thank you for making every moment so beautiful and indescribable for me and for making us enter this year with such joy."