Hatice Aslan, one of the most experienced actresses of the TV series, is an actress who has proven her talent in acting. Hatice Aslan, who has been engraved in our memories with her character Ülfet in the latest Zümrüdüanka TV series, has determined her new project.
Hatice Aslan, a graduate of the Ankara State Conservatory, started her acting career in 1992 with Elif's Dreams. She made her biggest debut in the TV series Ferhunde Hanım ve Kızları, which was screened on TRT 1 between 1993-1999 and was very popular at the time it was broadcast.
Afterwards, she took part in many successful TV series, including En Son Babalar Duyar, Kınalı Kar, Lale Devri and Kuzgun. Starring in Nuri Bilge Ceylan's movie Üç Maymun, Aslan won awards both abroad and in Turkey for this role.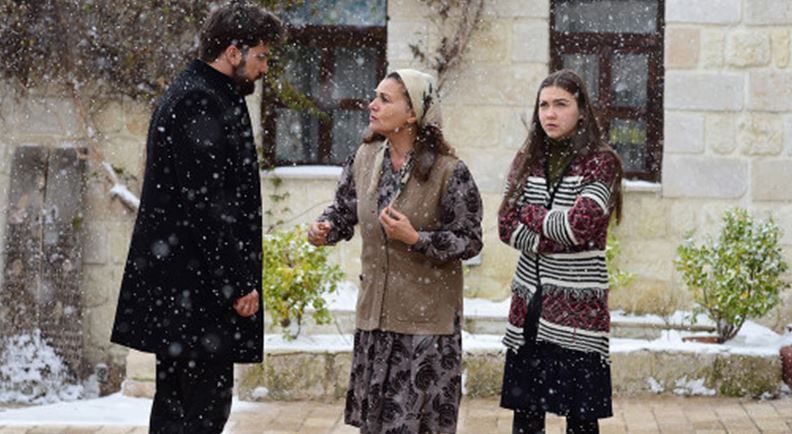 Ülfet, played by Hatice Aslan in the series Zümrüdüanka broadcast on Fox TV, became the most memorable character in the series. Although the successful actress took a role in Cam Tavanlar after Zümrüdüanka, the character she portrayed was not as successful as Ülfet because the series was short-lived.
Hatice Aslan is now preparing to come to the screen with a new series. The name of the new series is Annemizi Saklarken. In addition to Hatice Aslan, Ece Yaşar, Hande Doğandemir and Kutsi will take the lead roles in the series. The series to be directed by Barış Yöş is written by the master pen Sırma Yanık.
It is not yet clear on which channel the TV series Annemizi Saklarken will be broadcast. However, it is stated that the shooting will begin very soon.