Famous Actress Aslı Enver made a name for herself with the character of Süreyya in İstanbullu Gelin series. While İstanbullu Gelin was among the unforgettable series, the Babil series, in which the actress took a role, did not last very long.
After the unexpected finale of Babil, Aslı Enver, who has not taken part in serials for a long time, is preparing to meet her fans on the theater stage. The famous actress will play a role in the theater play Sırça with the master actress İpek Bilgin, who plays the role of her mother-in-law 'Esma' in the TV series İstanbullu Gelin, and Güven Murat Akpınar, who plays her brother-in-law 'Osman' in the same series.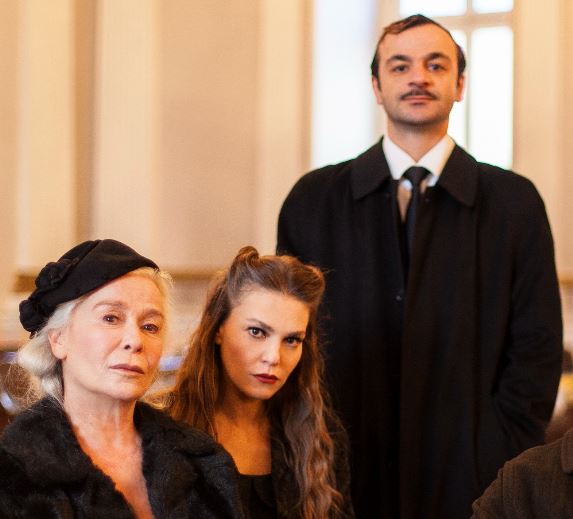 While the fans were waiting for the series project from the actress, Aslı Enver surprised and gave the news of the new game with a post she shared on her Instagram account last week. The last share of the actress, who was longing for social media with her fans during the time she was away from the screens, also enchanted her followers.
While the rehearsals of Sırça, which is preparing to premiere at Maximum Uniq Hall on March 22, continued at full speed, Aslı Enver made her fans say, "These two are talked about a lot," with the fun video she shot with her co-star Güven Murat Akpınar in the car.
 

View this post on Instagram

 
It is evident from every situation that the duo danced in the car to the accompaniment of music. How this energy will be reflected on the stage has already been a matter of curiosity by the fans of the actress.
Cem Yiğit Üzümoğlu, one of the talented names of the young generation, also accompanies three successful names in the theater play Sırça. Sırça, produced by BKM, Craft and IdPro, is preparing to present its emotional and unreal aspects to the audience with assertive performances, while sensitively conveying the emotional fragility of memories to the stage.
Sırça, translated by Hira Tekindor and directed by İbrahim Çiçek, from the first work of Tennessee Williams, who is known as one of the greatest theater writers of the 20th century, will make its premiere at Maximum Uniq Hall on March 22!
The executive producer of Sırça, whose tickets are on sale, is Duygu Bayram, the decor and lighting design is Kerem Çetinel, the costume is Nihal Kaplangı, and the music is Ömer Sarıgedik.