Melike İpek Yalova, who once played the character of Müjgan in the Once Upon a Time Çukurova series, and Esra Dermancıoğlu, who played the aunt Behice in the series, met in the live broadcast on youtube.
When the coronavirus epidemic occurred, Esra Dermancıoğlu washed the caravan they used in Adana with cologne. Melike İpek Yalova, who brought this situation to the agenda, said, "It was a very fun moment for me to wash your caravan with cologne and wash me with it when it was last corona."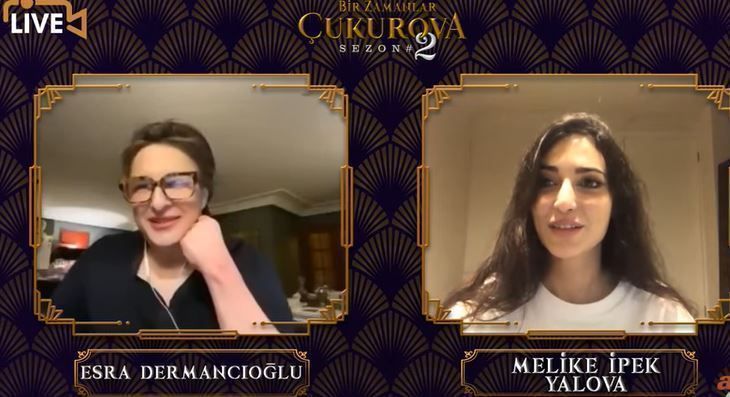 Esra Dermancıoğlu said, "I disinfected you pretty much."
Describing the craziest thing on the set, Dermancıoğlu described getting around in the 1970s clothes as the biggest frenzy.
The actress said, "We are sitting and walking around with those clothes. For example, these clothes were very funny in the Magnificent Century. "It is funny to wander around in Once Upon a Time Çukurova with those clothes, to eat between meals."
Esra Dermancıoğlu appeared in the audience as Cennet Hatun, the harem, in the Magnificent Century series.