Cem Belevi was born on June 4, 1987 in Izmir. Turkish musician, TV series and film actor.
Name: Cem Belevi
Date of Birth: June 4, 1987
Place of Birth: Izmir
Height: 1.81 m.
Weight: 71 kilos
Sign: Gemini
Eye Color: Black
Instagram: https://www.instagram.com/cembelevi/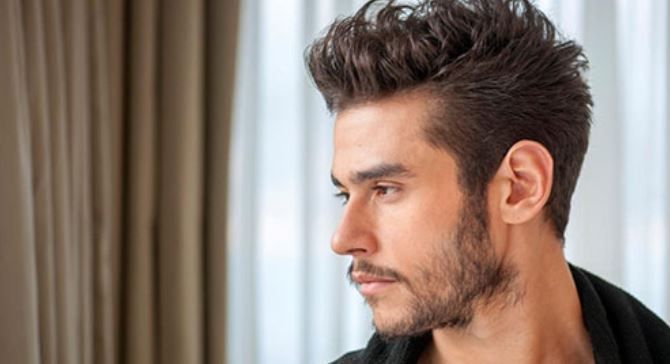 Family: He was born in Izmir as the son of a painter mother and a musician father. "I can say that I grew up in the smell of my mother's oil painting and my father's guitar and piano sounds. At the age of seven, I could play anything I heard, I took piano lessons and improved myself. Then I started playing the guitar and composing."
Childhood years: He became interested in music at an early age. At the age of 7, he took piano lessons with the support of his family and took his first steps in music, and at the age of 13, he met the guitar, which he called "the instrument in which I express myself best". During his school years, he gave numerous concerts and received great acclaim in every ensemble he sang in. He started to compose his first compositions in those years. During his high school years, the fact that his songs, whose lyrics and music were popular, were popularized by all his friends, further increased his desire to sing and compose. At the age of 18, with the desire to expand his vision and get to know different cultures, he decided to get his university education in England and spent 5 years there.
Education life: He completed his university education by studying language in Cambridge for 6 months in England, then studying economics at London David Game College for 1 year and International Business for 3 years at Brunel University. At the same time, at the London School of Contemporary Music (LCCM); He studied Blues, Jazz and Singing. He also had the opportunity to sing his songs in many association organizations and various events.
Music career: After graduating from university, he started his career by working in a world-renowned company in London, and after a short while, he left everything and returned to Turkey, under pressure from his environment, in order not to delay his passion for professional music making and singing. He started working on the album in 2011. In 2015, he received great acclaim with the song "Kim Ne Derse Desin", which he made a duet with Ayşe. Then, he appeared in front of his audience with his new song "Aşk" in 2015 and "Sevemez Kimse Seni" in 2016. In 2017, he managed to attract attention with his 'Aç Kollarını'. He started working on the album in 2011. The lyrics and music of all the songs in his first album named 'Bilmezsin' belong to him. "I worked all my university life, I was paying all my school expenses myself. When I was a student in London, I used to play guitar in bars and subways. I've been a barista in cafes, and I've also worked as a driver. All of them have given me a lot. I wanted to be here very much and it was not easy, now I know its value very well. I've been singing songs since my childhood, I've always been singing songs, I grew up in a family that loves music, I started writing songs when I was 15-16 years old, I tasted the scenes with the school orchestra in high school and couldn't get away. I realized that it couldn't stay as a hobby, but wanted to do it professionally, so I returned to Turkey and made an album. Then came one after another, singles, dramas, movies, concerts."
Acting career: He started appearing on the screen after his first album. "My path was actually singing. Singing opened the door to acting for me. When offers from TV series started to come, I decided to study acting. When you start to appear on the screen, your circle expands and you meet new people. I met Tolgahan Sayışman. He warmed me up to this community, introduced me to the producers and my teacher Altan Gördüm. I received acting training for 1.5 years from Altan teacher at Academy 35.5.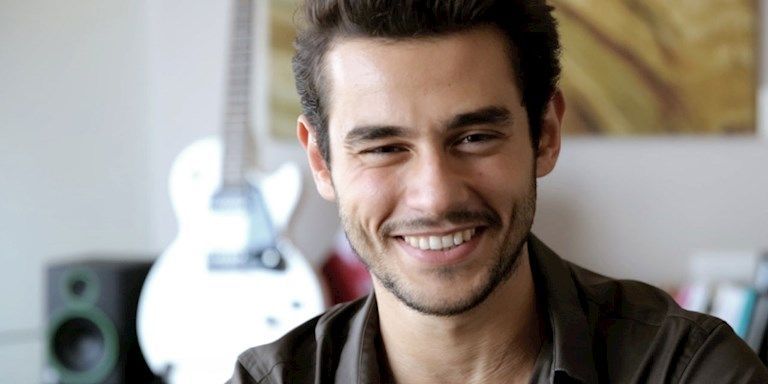 The turning point of his life: I sang a duet with Ayşe in the song "Kim Ne Derse Desin". We started appearing on television programs together with the duet. In one of those programs, Nesrin Namal, the casting director of the TV series "İnadına Aşk", sees me and tells Osman Sınav. They see me as suitable for the character of "Deniz" in the series, and suddenly I find myself talking to Osman Sınav. My life changed after that project.
The first step into acting: He started his television adventure in 2015 with the character of "Deniz Aras", which he portrayed in the TV series "İnadına Aşk".
Which project did he shine with? He attracted attention with the character of "Pars", which he portrayed in the TV series "Kaçın Kurası".
Personality traits: He defines himself as someone who thinks fast, is fun, ambitious, hardworking, loves to laugh, rises quickly and relaxes, touches crowds and loves simplicity.
First feature film: Levent Görgeç/ Yıldızlar da Kayar- Das Borak
His outlook on life: He thinks a little fast, makes quick decisions, and is also impetuous. "When I think of something, I want to do it right away. The team begins to say, "But we didn't decide that way, we were going to do this". There is a middle ground, but I can tire them out, no lie. I struggled and lost on my first album. Now I live to win. Life is already an experience. That's why the graph sometimes goes down and sometimes up. Everyone enjoys these experiences in front of my relatives and being on the rise chart. Communication with my father was difficult, especially when it went bad. You have studied in England for years, you say that you will make a radical decision and do another job. And when your work is music, naturally, a businessman does not seem like a profession to someone. You're trying to explain it, and you're constantly consuming it, it just stands out. Now, when the graph started to go up, the pleasures came true of course."
His view on business life: He considers the concept of Popstar in music as a 'dull' concept. "It's not just among young names anymore; There is a search for a star in every neighborhood, in every apartment, in every television show. As a result, everyone has become a star somewhere. For this reason, the concept of Popstar seems very empty to me now. What differentiates me in the world of music, where a new person emerges every day, is what I write, I compose, I sing. I constantly produce and take my strength from myself. Yes, I need everyone's support, but I don't need anyone. Knowing and feeling that makes me very strong and I think it sets me apart from others."
Career plan: In addition to being a musician, he also wants to continue his acting career with the projects he loves. "Acting was not a passion I desired as much as singing; but I had an education and I evaluated the offers after singing correctly. Someone who already makes pop music should have an idea about acting so that he can use it both on stage and in his clips. That's why I don't feel like I'm doing two different jobs. I'm in acting as long as it's a good project that appeals to me. In my music career, after each song, I believe that my next song will be better. That's why I want to be remembered as the man who makes beautiful songs."
Future Dream: He wants to be permanent in the movie industry as well. "To me, acting on the big screen is like making an album in the music community. I want to shoot more movies in order to leave more permanent works. I love acting so much, we shot the movie 'Benden Ne Olur' with Hazal Kaya, Enis Arıkan and Onur Tuna, of course, it has not been broadcast yet due to the pandemic. I want to continue acting along with music. Cinema seems a little more like a field of contest to me. I would like to play the opposite character. In fact, the drama that lies in my heart. But if a project comes up that is very exciting, I can also consider comedy."
Concerns: He thinks that there are 'evil hearts' among people today, and he finds this worrying. "When I entered the industry, I realized that not everything is as magical as it seems. For example, getting to know some people I used to be a fan of, made me sad. Many times, I wished that I had not known their personalities and remained a distant admirer of those names. These experiences have taught me that I shouldn't attach too much importance to anyone. The music world is not fair at all. Years ago, I debuted with a satisfying album in my opinion, but I realized that it was not enough to make good music to stand out. Even the most talented, the best voice, the best compositions cannot be in the best place. In this case, I was offended at first, but it also whipped me. In short, talent alone is never enough in this industry. What is needed is perseverance, faith, nerves of steel and a team that believes in you…"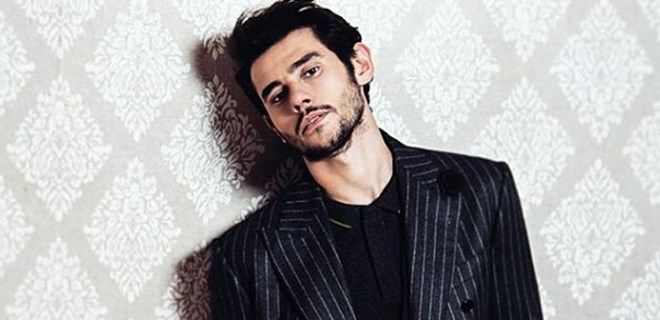 Relationship with nature: While writing songs, he mostly feeds on nature. "I feel lucky to have been born in İzmir. I'm escaping to Urla. I love looking at the sea and its fresh air. That serenity, calmness… "I am so in love with İzmir that I compare it to this city wherever I go in the world. I say, 'Oh, this is like Izmir's 1st Kordon'. I liken the bazaar of Athens to Kemeraltı…"
TV SERIES
2015/ 2016 – İnadına Aşk/ Deniz Aras
2016- Kaçın Kurası/ Pars
2016 – Rengarenk
2017 – Kalk Gidelim
2018- Cennetin Gözyaşları
2019- Kalk Gidelim / Sinan
2021 – Menajerimi Ara
CINEMA MOVIES
2021- Benden Ne Olur? / Efe
2016 – Yıldızlar Da Kayar – Das Borak
ALBUMS
2013 – Bilmezsin
SINGLE- EP
2014 – Kim Ne Derse Desin (feat. Ayshe)
2015 – Sevemez Kimse Seni
2015 – Hayat Belirtisi
2015 – Sor
2016 – Alışamıyorum
2017 – Dumanlı Sevda
2017 – Aç Kollarını
2018 – Mışıl Mışıl
2018 – Yedi Düvel
2019 – Bundan Sonra
2019 – Farkında Mısın?
2020 – Kaç Kere Sever İnsan?
2020 – Adaleti Yok (feat. Tetik)
2020 – Farkında Mısın? (Acoustic)
2020 – Bundan Sonra (Acoustic)
2020 – Leyla & Mecnun
2021 – Leyla & Mecnun (Acoustic)
2021 – Dön Bebeğim (Acoustic)
2021 – Buz Yanığı (Acoustic)
2021 – Bilmez
2021 – Melekti Sanki