Gonca Vuslateri was born on September 2, 1986 in Bursa. Turkish TV series, cinema and theater actor.
Name: Gonca Vuslateri
Date of Birth: September 2, 1986
Place of Birth: Bursa
Height: 1.63 m.
Weight: 52 kg
Zodiac Sign: Virgo
Eye color brown
Hair color is black
Siblings: Aslı Vuslateri
Instagram: https://www.instagram.com/goncavuslateri/
Pets: She has dogs.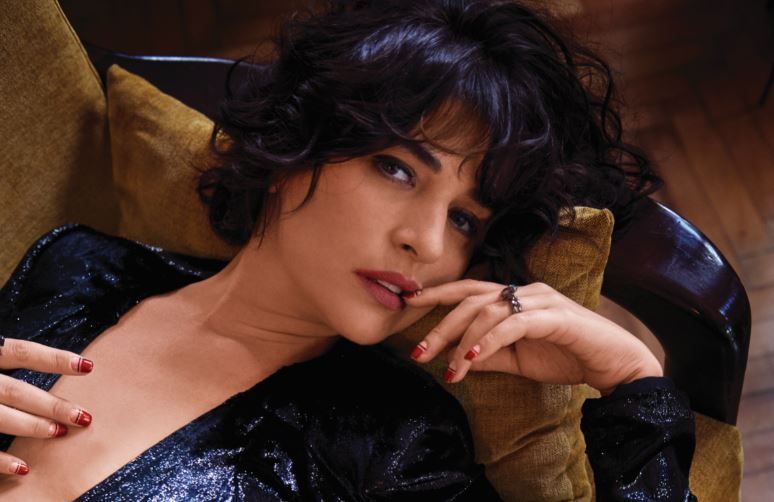 Family: After she was born in Bursa, she lived in Adana for 8 years as his father was a non-commissioned officer. When her father retired in 1994, they moved to Bursa again. When her parents divorced in 1998, she and her mother and sister moved to Istanbul with her aunt. She spent her youth in Kadıköy. She received acting training from the 2nd grade of primary school. She has a musician older sister. "Me and my sister stayed with my mother. But I was a 'father' child, we continued to meet with my father. I compare my mother's experiences after her divorce to the character of Shirley MacLaine in the movie "Words of Love". He constantly worked, rushed, tried to raise his children as good characters. She was a woman who read a lot. I grew up admiring him. "
Childhood years: As a child, she was directed to acting by her mother. "When I was in primary school, I came home, I said to my mother," The teacher asked everyone "What will you be? What shall I be?" My mother said, "Become an actress." After a week or two, we went to a speech by Ediz Hun. I was so amazed that I started crying when I saw her hair turning gray. "Will he die?" I asked. My mother said, "If you become an actress, you will never die." And that's how I decided to become a theater actress. "
Education life: After graduating from Kadıköy İntaş High School, she graduated from Müjdat Gezen Art Center Theater Department.
First step into acting: She started her television adventure with the TV series 'Ruhsar.
With which project did she shine? She drew attention with the character of "Ceyla" in the "City Of Lies" series.
Personality traits: "From the outside, I appear to be a very aggressive, crazy woman who thinks people might have difficulty in communicating, but people love me as they get to know me and their prejudices are broken."
Personal development: She constantly tries to improve herself with the money she earns, participates in trainings. "It is a great pleasure to spend the money I earned from professional life as a student and to be my parent."
Mindset: Each period has passed with difficulties. It still has difficulties at times; she has economic difficulties and dreams that he cannot realize. She still has problems with her role sometimes. They have anxiety. But she is very happy with her anxiety. "Because if I win the public, the stories I tell will be told for life, I think if I sell simit they will call me" This is a girl actress ". My only goal is to make myself call 'player'.
What are her memories she can't forget? She cannot forget the memories she lived with Müjdat Gezen and Selçuk Yöntem. "I tried to read through every part of Turkey, did not even work in the promotion of home appliances balloon inflation. For example, I would hang a tray around my neck and sell soft drinks in Bodrum in the summer. One day Selçuk Method saw it. I was not playing in TV series yet. I think he understood my energy, he asked, "Are you an actor?" My back was so sagged that he took all the soft drink. That day is like my father since today. I also have a memory with Müjdat Hoca. I was sleeping and waking up at school when I was 17-18 years old. One day, I thought that I could not fight this lack, Müjdat Hoca hit the table saying "I do not give you this right." I did my job by only thinking about art, without thinking of hunger and satiety again.
The source of happiness: She prefers to live, not to blame life for seeking and not finding it If she's looking for something, she's definitely going on her journey. Nothing is stopping her from this journey. "I grew up in a family that taught very well what basic needs are. Compassion, conscience, morality, ethics, honesty, love. I was raised with the awareness that these values ​​are saviors. And intertwined with art. I also got used to reading books. If I can't find anything good from anyone, they sit down and read two books to get my head together and come back to myself. Therefore, something I was looking for the most did not happen. We live in an age in which we struggle to resist our mind, conscience and compassion. In this special age, I have more dreams of becoming a spokesperson and teacher of those who need attention. Frankly, after 10-20 years, I see myself as a teacher. "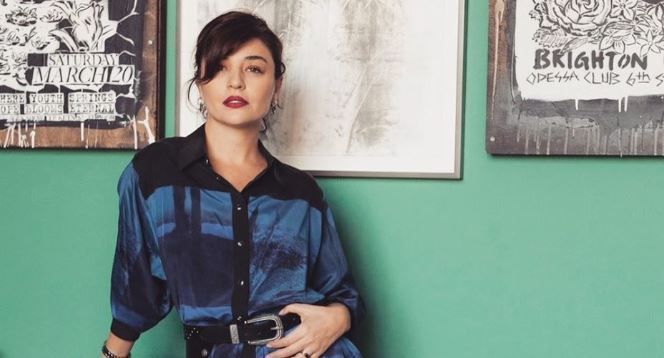 First motion picture: İnan Temelkuran / Bornova Bornova
Her view of life: She spends all his time doing more than one thing in an economical time. Working is what he is happiest to. "I am working on a script, a little work has started to make an album, my radio program continues, I do theater, I write a book, I paint (I think this is the part where I am the least capable). I feel an endless energy. I think directing the energy to the right place pays off. Because I do what I love. Writing is a learning journey for me. As I write, I can investigate, be mistaken, calm down, read many writers I do not know, and quiet my life and surroundings. Reading books and writing make sense of my life. It enriches my profession. "
Her view of business life: She sees acting as a profession, she does not have any concerns about being famous. "I'm making money from this job. I also pay bills. I thought fame was something comfortable, but I saw that it wasn't. Throughout my life, I could not answer the question of fame in a smart way. As an artist candidate, I can say this; I want to be not only an artist who sets an example by explaining and explaining, but also someone who brings something to the society by living as it should be. I am taking a road in front of the camera. People are also watching his journey. We meet with them when they say "I have experienced something like this too, I don't understand this woman very well" because I tell them about their lives. My acting meets their secrets. I cannot change that society both because I have those secrets and because I want it. But if I see that society needs something, it is my humanitarian duty to support it. "
Career Plan: She wants to be a good character actress. Her only desire is to play as much as he can, to work as much as he can. "Jobs are consumed fast. When you are discovered by a good director, you are in a good movie and your conscience relaxes. Like any idealistic actor, I save myself for movies. When I get tired of everything and settle on the other side of the world, I want a good movie under my arm. What could be more honoring! "
Dream of the Future: She doesn't always have a dream about herself. She thinks we need dreams that will heal all people. "From now on, I have to fight for the freedom and originality of children's dreams rather than myself. This is my belief. My talents are the way I express myself. My journey to make sense of my world where I am not very permanent. If these are articulated and beneficial to society, the society I live in will be happy. It seems that it is now a talent to make a person happy. I think of beautiful projects that will make children happier. I have a few dreams that I will realize in the future. Talents improve when they turn into benefits.
Concerns: Against any action that rationalizes violence. It closely monitors the legislation on violence and harassment against women. It also closely monitors the rights of children, animals and the copyright problem of gamers. "There are even more issues. Of course, I am following the updated process regarding each issue. In this sense, I have hope in Turkey about the next time. I love this country. This is like love. Sometimes I am angry or resist, but the land I live in is my favorite. We will continue to work and produce. We will not lose our hope. As Rumi said, "There is a place where there is no good and bad, we will meet you there." "
Role model: There are many names, the main ones are: Sezen Aksu, Hümeyra, Debra Winger, Miles Davis, Marlene Dietrich, Edith Piaf, Demet Akbağ, Münir Özkul and Macide Tanır.
How to deal with social media: She thinks that social media should be used as a well-intentioned tool and uses it actively. "Social media is a valuable and fast tool when it gives social messages. At the level of global perception where black and white appear clear, it is a good tool for understanding and being aware of each other, but we cannot talk of tolerance and self-esteem when used to violate the boundaries of others' lives. Social media should be a well-meaning tool. "
Who does she admire? She admires Sezen Aksu. "After watching the movie 'Kaldırım Serçesi', I really wanted Sezen Aksu's biography to be shot. I really want to play your life. Even he's not famous yet, I would like to play Sezen in Izmir. I won't suffocate if someone else plays, but I get angry.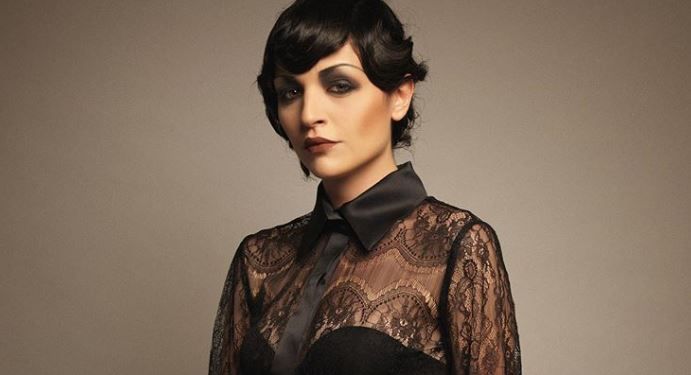 Istanbul's favorite districts? Karaköy, Balat, Sultanahmet, Moda, Galata and Tünel.
Where does she like to spend time in Istanbul? BobGym. The hobby and gym that I admire the most that I want from Ankara to come here. I am always there. I like the cafes in Dolmabahçe and Karaköy. And Jash Meyhane, which I can call home.
Whens he goes somewhere from Istanbul, what does she miss the most? By the sea.
What does she do at home? When she wants to be alone, she likes to spend time in his hobby room at home, among her books. Apart from that, she paints and writes.
What does it spend money on? Relationship with money; she positions it according to the philosophy of Miguel de Cervantes in "Never beg for something you can acquire with your own power" and Francis Bacon's "Money is like fertilizer, it is useless unless distributed". "We work, we make money for the good and the bad, but this should never be higher than the time we spend with our friends on Sunday. Our ambition to make money and how much we earn should not be our character. People should do whatever they want. I use these words as a girl who has really worked hard. I don't mind about money. "
TV SERIES
1998 – Ruhsar
2000 – My Daughter Grew Up (Eyvah Kızım Büyüdü)
2005/2006 – Aliye / Nuray
2004 – Big Meeting (Büyük Buluşma) / Filiz
2006 – Father of the Daughter (Kız Babası)
2008/2010 – Dear Family / Nurcan
2010 – City Of Lies / Ceyla
2011 – High Above the Ground (Yerden Yüksek)
2012 – İbret-i Alem / Yıldız
2012/2014 – Almost Famous / Eylem-Vasfiye Aunt
2014 / 2015- Love Biz / Kader
2016/2017-Mother / Şule Akçay
2018- My Dangerous Wife / Derin Günday Boztepe
CINEMA FILMS
2009 – Bornova Bornova / Ceren
2011 – Kaybedenler Kulübü/ Yurttaki Kız
2012- Velvet Socks/Ex- Girlfriend
2012- Ve Sonsuza Kadar Mutlu Yaşadılar/ Bilge Doğan (Kısa Film)
2016- Bizans Oyunları – 5. Klitorya
2018- Hedefim Sensin/ Leyla
2018- Düğüm Salonu / Buse
TİYATRO OYUNLARI
2018- Evvel Zaman Dışından Masallar: Kırmızı Başlıklı Kız Uzayda / Yazar
2017- Martı/ Anton Çehov/ Pürtelaş Tiyatro
2013 – Kabin – Kemal Hamamcıoğlu – Craft Tiyatro
2010 – Punk Rock – Simon Stephens – Tiyatro Dot
Vur / Yağmala / Yeniden / Odyssiea
AWARDS
2013- 40th Golden Butterfly Awards / Best Female Comedy Player / Almost Famous
2014- Bilkent Television Awards / Best Comedy Series Actress / Almost Famous