Seda Bakan played the character of "Ferda" in the TV series Mucize Doktor (Miracle Doctor) last season, but left the story abruptly after 13 episodes. In the next period, the actress took part in the cast of the TV series Another Self for Netflix.
The successful actress, who entered the world marriage with Ali Erel in 2014, took her daughter Leyla in her arms in August 2019. Little Leyla, the daughter of Seda Bakan, who often shares her photos on social media, has been the center of attention since her infancy.
Seda Bakan, who is pregnant with her second child, is preparing to become a mother of a girl again. The actress is currently enjoying pregnancy.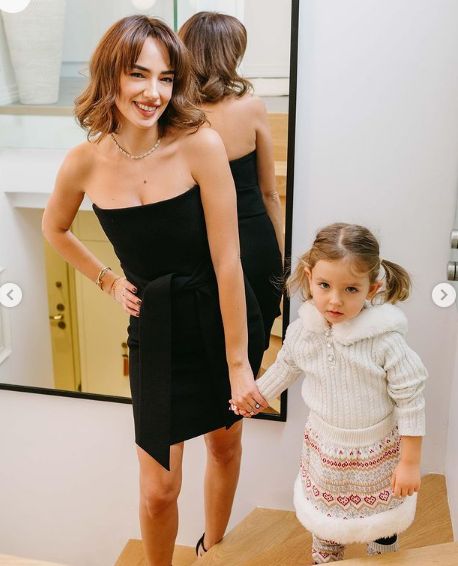 The famous actress, who left behind the sixth month of her second pregnancy, said in a statement to the press, "How is the pregnancy process going? answered the question. Saying, "The pregnancy is going very well," Seda Bakan said that they have not yet found the name of their baby to be born.
Stating that she gained 10 kilos, the actress said, "I gained 30 kilos in my first pregnancy, but now I don't think I will gain that much."
Stating that there are series offers, Seda Bakan said, "I can return to the sets at any moment". Stating that her daughter Leyla is looking forward to her brother, the actress said, "Leyla is very happy to be a sister."