Before the start of the Aziz series, when the cast was counted, it was thought that the names of Murat Yıldırım and Damla Sönmez would come to the fore. In fact, both the news and the perception of the audience were in the form of telling the project through these two actors… However, Simay Barlas came to the fore with the character of Efnan in the story. She even pushed Damla Sönmez into the background.
The audience also liked the character of Efnan in the story of the Aziz series in a short time. Simay Barlas' very successful performance and strong harmony with Murat Yıldırım were also important reasons for the success. However, Damla Sönmez fans were not satisfied with the character of Dilruba, played by the actress, and even felt uncomfortable that she could not stand out much in the story.
Many fans commented that Damla Sönmez will bid farewell to the Aziz series in the 25th episode, saying, "It was good, it was wasted in this series." On social media, you can see that there is a point of view that Damla Sönmez is worthy of better roles and wasted in the Aziz series.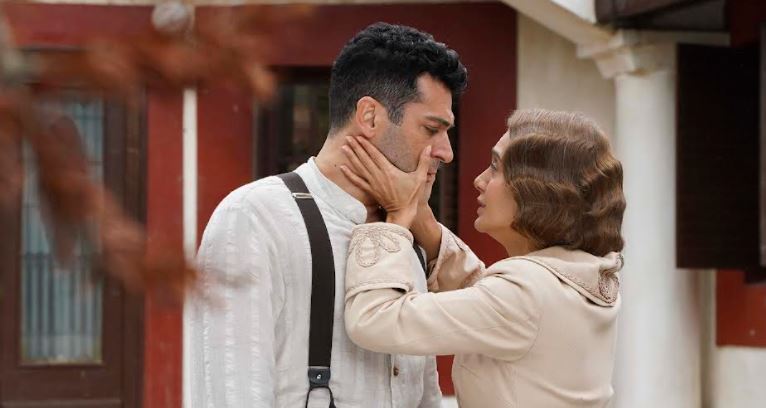 Fans who commented, "Let's see you in more beautiful projects, Damla," consider her departure from Aziz as a salvation. A number of fans wrote: "Finally. Damla, you survived too, we were saved too."
According to the opinion of some of the viewers, the Aziz series for Damla Sönmez is interpreted as a season's wasted effort.
Damla Sönmez fans, who think that the character could not be placed in the series and find the screenwriters wrong at this point, think that Dilruba is stuck in the middle… Fans who state that Damla Sönmez deserves better roles believe that Murat Yıldırım and Damla Sönmez are not in good harmony.
As a result, Damla Sönmez's departure from the Aziz series is described as a source of joy, not sadness, for her fans.