Famous actress Hande Doğandemir will meet her fans on the screen again in the near future. The actress, who appeared in the TV series Annemizi Saklarken (Hiding Our Mother), which was broadcast on Star TV last season, is now preparing for her new role intensely. Hande Doğandemir will be one of the leading roles in the domestic adaptation of the doctor series called New Amsterdam, which started to be broadcast in 2018.
The actress, who will take part in the series as a partner with Ulaş Tuna Astepe, is experiencing great excitement. The reason for this excitement is that the first adaptation of the world-famous TV series called New Amsterdam will be made in Turkey. The actress will appear in front of her fans as the chief physician of an emergency room in the new season. Hande Doğandemir, who shared the first information from her new series, excited those who were waiting with curiosity.
Hande Doğandemir, whom we will follow as a doctor working in the emergency room, continues to receive training for this challenging role. Noting that they did various rehearsals, the actress expressed her excitement with the following words:
"The world's first adaptation of a TV series called New Amsterdam will be made in Turkey. That's why I'm so excited. I have a lot of rehearsals, I have studies since I will play the emergency chief physician. It's going well."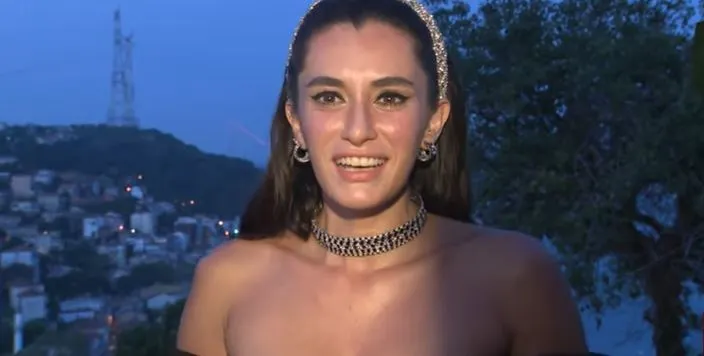 The shooting of the series, which will be broadcast on Show TV, is expected to begin very soon. Ulaş Tuna Astepe also stated that the series will stand out with its positive aspects and that they will appeal to the emotions of the audience by telling a story that everyone needs.
The first official announcement for the TV series Hayat  Bugün (Life Today) was made last week. The first worldwide adaptation of the TV series "New Amsterdam", the license rights of which belong to NBCUniversal Formats, will be held in Turkey. In this sense, it is understood how important a breakthrough our country's TV series industry is.
While it was announced that the TV series New Amsterdam, whose rights were bought by O3 Medya, will be broadcast in Turkey under the name "Hayat Bugün", the statements of Ulaş Tuna Astepe show that the audience will remember the great efforts of doctors in their struggle to save lives.