The famous actress Rojda Demirer, who played the character of Müjgan in the TV series "O Kız" (That Girl), which was broadcast on Kanal D on Wednesday evenings, increased the power of the story.
It has been seen that the actors who join the series later are sometimes very effective. We can say that one of these names is Rojda Demirer. Reflecting her experiences in the character of Melek, who participated in the O Kız TV series in November and also affected the audience, the actress played an important role in the movement of the story.
It is an important success that O Kız continues to receive above-average ratings, especially in the category of all people. Because, while many TV series are experiencing a decrease in ratings with the effect of the excess of competing projects, The O Kız TV series manages to keep its own audience in a stable manner.
The character of Kadir, played by Erkan Petekkaya with a very successful acting, is the drag of the series. In addition, Sezin Akbaşoğulları in the character of Sitare also impressed the audience.
Although Dilin Döğer and Cengiz Orhonlu are young names and occupy a strong position in the story, they were able to overcome difficulties. Now Rojda Demirer has joined this successful team and this has had a doping effect.
The 12th episode of the series was broadcast on Wednesday evening and when Sitare realized that Müjgan was actually an Angel, there was a breaking moment in the story.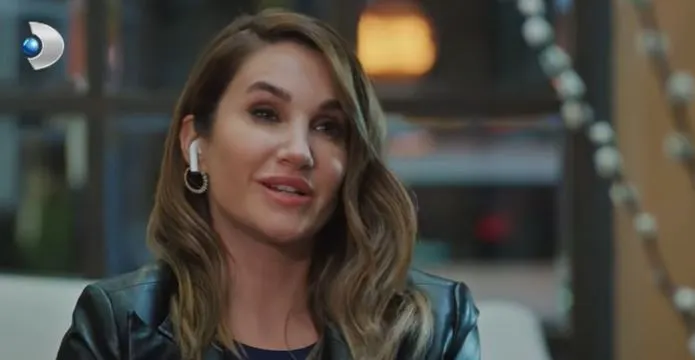 The rapprochement of Zeynep and Doruk, which many viewers desire, was also experienced in this episode. Doruk kissing Zeynep is seen as the beginning of a new relationship.
In the episode where things got messy in the story, the audience was locked into the screen and the rating results were again above the average in the category of all people.
Important events also took place in the story of the series. The fact that Kadir told Sitare that he saw Melek on the night of the fire brought a wolf to Sitare's mind. Combining the pieces, Sitare realized that Müjgan was actually Melek and decided to bring the two together. Müjgan, invited by Sitare, was shocked to see Kadir in the living room of the house.