Melis Birkan was born on 15 July 1982 in Ankara. Turkish TV series, cinema and theater actress.
Name: Melis Birkan
Date of Birth: July 15, 1982
Place of Birth: İstanbul
Height: 1.74 m.
Weight: 63 kg
Horoscope: Cancer
Eyes are blue
Hair color is brown
Mother: Selda Birkan
Father: Cevdet Birkan
Siblings: One child
Instagram: https://www.instagram.com/melis.birkan/
Pets: She has cats.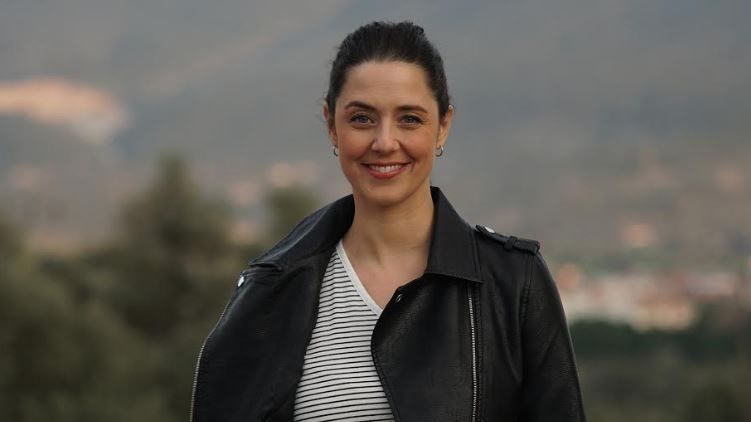 Family: Her parents are economists, the only child of the family, she was born in Ankara, she moved to Istanbul after primary school due to her father's job. "I grew up in a family of three. We laugh a lot and have a lot of fun with my family. I was born in Ankara, I grew up in Ankara. We came to Istanbul after primary school was over. My parents are both economics graduates. My father was actually an economist, he worked in the stock market for a long time, now he teaches at a university. My mother also taught English for a while, but her life passed with my father and me gathering. "
Childhood years: She instinctively realized that she wanted to dance when she was only six years old. She studied ballet in middle school and high school. "While I was studying, I worked at AKM on a daily wage basis for seven years. But Turkey is not a country suitable for dancing. So I had hesitations about being a dancer. I studied at a school that required myself to be in control. I am a conservatory student and this is a little more difficult than other schools. Inevitably, I had to grow up early for responsibility. My father was working while I was studying. My mother kept her family together by making many sacrifices to keep the house in every sense. But he did what he wanted to do. I grew up in a happy family, I don't have great traumas. I could do another job. But it was unlikely that it was acting. Acting was something I had never imagined. "
Education life: She took ballet lessons at Mimar Sinan University State Conservatory during her primary and high school years. She completed her modern dance education at the same university.
The turning point of her life: The flow of her life changed when she was noticed by manager Özlem Durak without makeup at an invitation he attended for the dance show. "Özlem Durak sees me at a party where I will dance, from afar, under dim lights, without make-up, and immediately asks" who is this girl? " Then he gave me his card and said "call me". I called him, but on the other hand, I resisted for a long time not to be an actor because until that moment I didn't even think about acting, I didn't believe I could do it anyway. But think about it, there is a person who sees you for just a few seconds and believes in you more than you do! I could not ignore this situation and after resisting for a year and a half, a warm-up tour started for me by presenting the program called 'Tarz-ı Hayat'. Then came the 'Çapkın' series, then 'Barda', 'Amerikalılar Karadeniz'de 2'. Then came the 'Köprü' TV series, followed by the movie 'Ulak', where I met Çağan Irmak for the first time. My meeting with Özlem, Çağan and "Issız Adam", these are somehow serious turning points for me. 'Issız Adam is very important to me. The call had already told me this, when he called me, he said 'something else will happen for you'. "I just thought of you for the role, I want you to be" he said. I accepted the role just then. Although Cağan said you read a script first, I made my decision. "
First step into acting: She started her television adventure with the character 'Kiraz' in the TV series 'Çapkın' in 2005.
With which project did she shine? She drew attention with the character "Ada" in the movie "Issız Adam".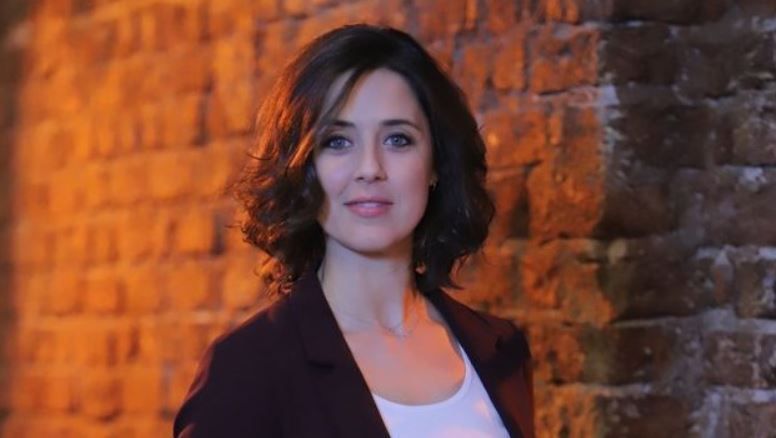 Social: She likes to spend time with her loved ones in her spare time from work. "I have two cats, I am dealing with them. I exercise three or four days a week. I did pilates for a long time. I'm trying different things now. I am practicing boxing with a teacher. We are doing other training with another teacher; There is also kinesis and pilates movements. I meet my friends, go to the movies. "
Mindset: She likes to come up with her work, does not like being tabloid. "I also have nerves and things I just can't handle. I'm not just projecting it out, my relatives know. The more of my work the better to be known. Actually, the characters I play that people remember.
As someone who never dreamed of becoming famous, the idea of ​​becoming a celebrity didn't scare me because I perceive fame as being known only. Being famous didn't change anything in my life. When I'm done, I'm doing the same things I used to do. Perhaps being visible in the magazine contributes to the work, but I still cannot get used to it. I'm panicking. Because I go to a store, I buy something; Hop is taking a picture. I don't know what to talk about. So when I go to buy lokum, should I tell you about lokum? Some people are professional at this. Magazine speaks two words, poses and moves on. I'm jealous of them. Maybe I can relax in the future. Still, the variety is nice. "
A source of happiness: She is happy to be where she is now. The ups and downs are the dynamics of this business. Being always above and being always below harms people. Being aware of the fact that fame is a return of the profession, one should enjoy the moment without worrying about the increase or decrease. I am very satisfied with the situation I am in. Sometimes it feels nice to be invisible, and sometimes it makes us happy to know something and want to take a photo.
First movie: Serdar Akar / Barda
The look at love: "Love means hope and dreaming. Giving it up means giving up too much about yourself. One should not lose romance. "
Her view of life: She thinks that starting every business from zero helps to behave honestly. "It is not for me to say" I did this, I did this, I will definitely do this ". If I didn't like acting, I'd try something else. But I don't know what would happen. I never thought that if this doesn't happen, I can't do anything else. I don't have such a boredom about life. One must find something else. I don't know if I would be teaching because I studied dance. I had tried big and small jobs after school anyway. Because you start dancing after primary school. It is not an age at which one can decide his profession. There is disliked as well as admired. It is a lie that everyone likes or dislikes someone. We cannot like everything, everyone. Not everyone can like us either. There will be people who say the bad as well as the good. I am open to any well-meaning criticism that does not go to cyberbullying. "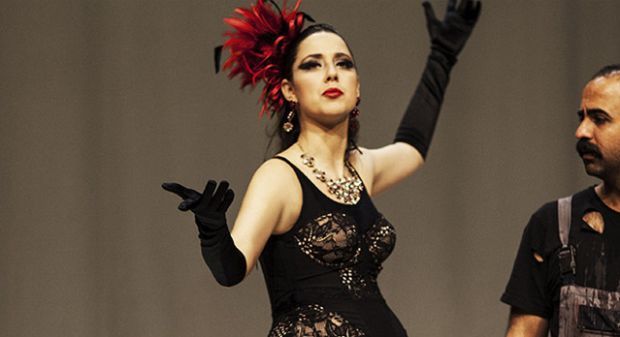 Her view of business life: She enjoys acting. She has a busy pace and she is very satisfied with this situation. "Of course there is a need to stop, when the time comes, I will stop. The current pace is very hectic and I'm trying to keep up with it. But in all this speed, I have a very quiet life outside the set. My private life is the most important to me and only the side that should be left to me. This has a reflection on my work. If I'm going to portray different characters every time and keep doing this, I don't want people to have too much opinion about me, certain sentences. Because when you need to portray some very extreme characters, those things you know inevitably stay in your lower self. That's why I care about this uncertainty so that the characters that I will animate can be more important. I am at the very beginning, it may be easier if I was at a certain level and talking about them. But I have a quiet life, I don't do anything extra. In this intensity, I don't have time to do much. But other than that, I haven't changed much of what I've done and lived through. "
Career plan: She loves TV series, cinema, theater, every branch of her profession and wants to perform her profession throughout her life. "For my age, it is early to say successful or unsuccessful. I am happy with everything I have done for myself. I feel very comfortable. The job I do is a job to be done for many years until I die. I love this job and want to act in every stage of my life. It is a luxury to be doing what you love, I am thankful. I also liked the theater very much. If he doesn't leave me, I won't leave the theater. I liked this job very much. It has a very different taste and excitement. "
Concerns: She loves animals and is concerned about the harm done to them by humans. "Not only people live in this world, there are other creatures. We are obliged to protect them as we occupy their domains. I think like this. Everyone should do even the smallest thing they can. "
Male attractiveness criteria: There are important criteria. Such as self-cultivation, family and cleanliness. "I am also impressed when I see someone who is successful and does her job well. Because I am an emotional person, I am attracted to people who can understand me. "
Hobby: She is dealing with ceramics and this occupation, which she started as a hobby, has moved to professionalism over time. "With the combination of water and soil, to obtain sludge, to cook with fire, to dry with air, all processes are very natural and natural. I am keen on design, everything handmade. I thought how nice it was to be able to use something that one made himself. I started to attend the lectures of my teacher Tülin Bozöyük. Our hands have been in the mud since that day. Ceramic taught me to be patient. I think I am patient but you need to be calmer here. What you do when you least expect it can fall off and break. Everything is started from the beginning and should not be offended by anything. Like therapy, like personal growth. You are left with yourself. "
TV SERIES
2005 – Çapkın / Kiraz
2006- Köprü / Elmas
2006 – İyi ki Varsın / Gizem
2007 – Comedy Shop (Guest Actor)
2008 – Ayışığı (Moonlight) / Zeynep
2009 – Bu Kalp Seni Unutur mu? / Cemile
2009 – Avrupa Yakası (European Side)
2010 – Deli Saraylı / Huma
2012 – İşler Güçler (Guest Actor)
2012/2014 – Leyla and Mecnun / Leyla
2013 – Saklı Kalan / Defne Başar
2015/2016 – Büyük Sürgün Kafkasya (Great Exile Caucasus) / Safiye
2016 – 46 Yok Olan (46 Vanished) / Ceyla
2019 – Söz / Linda Gacoin
2020- The Ambassador's Daughter / Canan
2020- Call My Agency/ Melis Birkan
CINEMA FILMS
2003- Delinin Rüyaları
2007 – Barda / Nil
2007 – Amerikalılar Karadeniz'de 2 / Çiçek
2007 – Ulak / Emine-Ümmü
2008 – Issız Adam / Ada
2009 – Adını Sen Koy / Aybike
2016 – Sen Benim Her Şeyimsin / Pınar
TİYATRO OYUNLARI
2019 Yeni Bir Şarkı / Player
2015- En Kısa Gecenin Rüyası / Helena
2015- Bira Fabrikası / Beyazbüyü
AWARDS
2009 – 14th Sadri Alışık Awards / Best Actress / Issız Adam